Alright, pop quiz: why were Sydney's lockout laws first introduced? If you answered, 'It was a sensible and measured response to alcohol fuelled violence in the inner-city', congratulations you're wrong and you've also been drinking the government's Kool-Aid.
The dots are fairly easy to connect and once you do you get a map of Sydney in which the city's casinos, i.e. the most violent venues in the city, are conspicuously left out of the lockout laws' purview. But the shenanigans don't end there, folks.
In addition to funnelling business into the tax revenue machine that is the casino, there's been one or two whispers that the lockout laws may or may not have something to do with forcibly gentrifying Kings Cross by shutting down the area's nightlife and jacking up the property prices.
Sounds plausible? Well, it's working. As the Sydney Morning Herald reports, unit prices in the suburb of Potts Point, which stretches from the Kings Cross strip down to the Paris end of Macleay Street, increased by 25 percent in the first year since the introduction of the lockouts.
Real estate agents say the $150,000 windfall is thanks to a new influx of investors and young professionals who've scrambled into the area as the city's night spots shut down, making the area prime for redevelopment. If that sounds an awful lot like gentrification, that's because it is.
According to the Domain Group, the median price of units sold in Potts Point in the final six months of 2015 was $748,500, up 25 per cent from the six months before the laws were first introduced in December 2014. It's a similar story in nearby Elizabeth Bay.
"I think there's a lot of confidence that in that area of Potts Point, there's going to be less riff raff."
Before anyone even suggests this could be a coincidence, unit prices in other water-side suburbs a similar distance from the CBD were either stagnant last year or saw a decline. Unit prices rose just 8.7 percent to a median of $655,845 across the whole of Sydney.
"Unit prices in Potts Point are clearly on the rise with growth rates significantly higher than those recorded by Sydney overall and also above similar inner-city apartment markets," Dr Andrew Wilson, chief economist at Domain Group, told Fairfax.
[include_post id="472081″]
"Changes to the nature of the local neighbourhood, with sharply declining activity in the entertainment precinct, may also be a key factor in activating what is clearly now a vibrant and increasingly popular apartment market."
"I just think that area is changing," added Dean Norburn, principal at Belle Property Potts Point. "I think there's a lot of confidence that in that area of Potts Point, there's going to be less riff raff. You can see it already in the restaurants. It's different."
"You can feel the change. Many investors are coming back in the market. I think investors are realising that there's going to be growth in that type of inner city living. I've got no doubt that that market is going to get even stronger."
This is great news if you're a residential property investor; the lockout laws are basically a godsend. But if you happen to own any commercial property in Kings Cross, the lockout laws are, as they are for publicans and venue owners, a nightmare.
Malcolm Gunning, the former president of the Real Estate Institute of NSW and founder of Gunning Real Estate, said commercial property values in the Cross have declined significantly. "The rents are down substantially," he said.
"So now the upside for real estate is that the night club strip has, well, it's kind of still sleazy, but it's cleaning up, and you're starting to see a few more professional service providers sneaking into that area."
"The problem with that whole strip, a lot of those facades are heritage listed you can't get enough floorspace for apartments. I think a lot of those places will end up being restaurants, service providers and offices for other service providers."
[include_post id="472150″]
So investors can't knock the old nightclubs and venues down (not that heritage listing has ever stopped them from doing that before) and turn them into swanky new apartments, but at least they can turn them into office space.
This isn't the smoking gun needed to prove the lockout laws had little to do with curbing alcohol-fuelled violence. Instead, it's a sad reminder that even if the lockouts were repealed tomorrow, the damage is already done and is likely irreversible.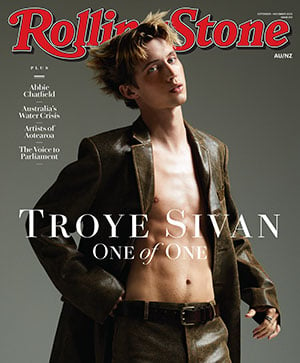 Get unlimited access to the coverage that shapes our culture.
Subscribe
to
Rolling Stone magazine
Subscribe
to
Rolling Stone magazine