As triple j's Hottest 100 draws ever-closer, it appears that the race is tightening by the minute, with the station revealing that only a few hundred votes seperate the top two tracks.
As of tomorrow, there's only a week to go until triple j counts down the Hottest 100 songs of 2020. To make things even more tense, as of today, there's only three days to go until voting closes! Needless to say, it's pretty much anyone's guess what the number one song will be, and according to triple j, the race is getting tighter than it has been in years.
In fact, according to info released by triple j today, a mere 350 votes seperate the top two songs currently leading the pre-countdown leaderboard. While that might sound like a lot, it's worth remembering that countdowns have been closer in the past, with some positions separated by a mere handful of votes.
Famously, the 2007 countdown saw Muse's 'Knights Of Cydonia' (which was actually from 2006, but who's counting?) pip Silverchair at the post by just 13 votes, making Daniel Johns' appearance at the broadcast seem a little… unfortunate. A few years later, the 2009 Hottest 100 of All Time saw Queens Of The Stone Age's 'No One Knows' and The Beatles' 'Hey Jude' separated by a single vote.
On the other side of things though, there have been plenty of years where the margin was so large and the votes so certain that it completely took the sport out of it all together. Franz Ferdinand managed to score more than twice the amount of votes received by Missy Higgins' 'Scar' in 2004 to take out the countdown with the fitting 'Take Me Out', while Mumford And Sons did the same with 'Little Lion Man' in 2009.
In 2011 though, it was so certain that Gotye would win with 'Somebody That I Used To Know' that the question was in fact "Who would reach #2?" As we know, The Black Keys' scored that honour with 'Lonely Boy', while Matt Corby was relegated to a respectable #3 with 'Brother'. (Corby later reached #69 with his cover of 'Lonely Boy' in 2012.)
So what does this all mean? Well, it means that if you want to be a part of Hottest 100 voting history, have your voice heard, and potentially change the course of Aussie music forever (okay, maybe we're exaggerating a bit), then it's time to get your votes in.
Love The Beatles?
Get the latest The Beatles news, features, updates and giveaways straight to your inbox Learn more
Not sure who to vote for? Here's our friendly suggestions, but just remember that you have the power to turn Saturday, January 23rd into one for the record books.
Check out 2019 winner 'bad guy' by Billie Eilish:
Key Hottest 100 Dates
3pm AEDT, Monday, January 18th, 2021
Hottest 100 voting closes on triple j
12pm AEDT, Saturday, January 23rd, 2021
Hottest 100 countdown on triple j
10am local time, Sunday, January 24th, 2021
Hottest 200 countdown on triple j
12pm local time, Monday, January 25th, 2021
Hottest 100 of 2000 on Double J
11pm local time, Friday, January 29th, 2021
Hottest 100 videos on rage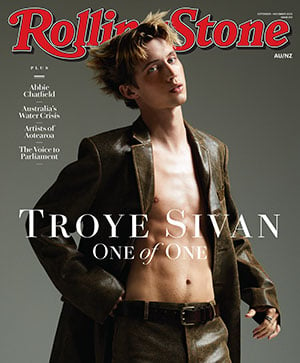 Get unlimited access to the coverage that shapes our culture.
Subscribe
to
Rolling Stone magazine
Subscribe
to
Rolling Stone magazine