2020 just keeps getting weirder, and now in an unexpected turn of events, 50 Cent is pissed off at an Australian graffiti artist for painting some truly bizarre murals in Melbourne using his likeness.
Lushsux has painted a stack of iconic images down the years as murals, and caught the ire of the US rapper this week when he unveiled a series of 50 Cent-inspired images.
Declaring it was '50 Week', Lushsux came up with some truly incredible images of 50 combined with Donald Trump, Post Malone, Chairman Mao. He also unveiled a combined 50 Cent/Taylor Swift which he gave the inspired title 'Swifty Cent'.
"Who the fuck keeps painting these murals of me all over the place," 50 Cent wrote on Instagram. "This is fucked up man."
Lushsux quickly got wind of the fact that 50 was responding to his paintings, and he wasn't about to slow down. "50 Week has only just begun…" he wrote.
Next up was the image of 50 Cent as Chairman Mao. "Damn he made that shit look like it was easy, I want to meet this guy," he said.
Lushsux reposted the image once again, and wondered whether 50 actually wants to "meet me or you think he actually just wanna beat me?"
Love Hip Hop?
Get the latest Hip Hop news, features, updates and giveaways straight to your inbox Learn more
Lushsux then revealed a much more flattering image of 50 wearing a backwards Yankee cap, to which the rapper responded "…TF is going on… let me find out if someone paid him to do this…"
And finally, the piece de resistance. Lushsux unveiled his best mural yet, 'Swifty Cent', and it came with the caption 'smash or pass?'
"Man look at this shit. TF is wrong with this guy he won't stop," pondered the rapper.
He wasn't done yet, and the big fella started to get aggressive as he reposted a clip of Lushsux putting the finishing touches on the Swifty image.
"Swifty cent I'd like to hit this MF right in the back of his head while he doing this shit," he wrote.
Lushsux's 50 Cent Masterpiece – 'Swifty Cent':
You can check out all the rest of Lushsux's incredible murals at his Instagram page.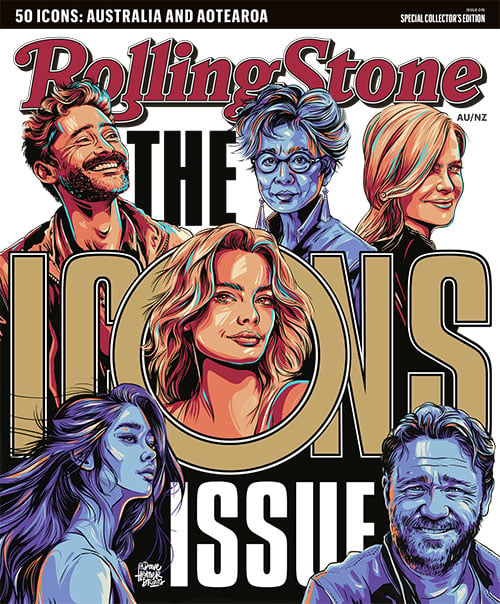 Get unlimited access to the coverage that shapes our culture.
Subscribe
to
Rolling Stone magazine
Subscribe
to
Rolling Stone magazine