Community radio music coordinators often have an encyclopedic knowledge of local music and an insatiable thirst to keep their ears ahead of the curve. So in this Tone Deaf series, the Australian Music Radio Airplay Project (Amrap) invites music coordinators to highlight new Aussie tunes that you might have missed.
In this edition, Emily Nicol from Koori Radio in Sydney contributes with a selection of tracks currently making their way to community radio through Amrap's music distribution service 'AirIt'.
Check out Emily's selections below and if you're a musician you can apply here to have your music distributed for free to community radio on Amrap's AirIt.
Ziggy – 'Black Thoughts'
The debut track from young emerging Indigenous artist from WA, Ziggy, 'Black Thoughts' is the vehicle for his frustration on the predicament that many in our Indigenous communities still face. A natural wordsmith, Ziggy was first introduced to hip hop by his brother as a youngster and has been perfecting his sound ever since.
Au Dre – 'Wanna Know'
'Wanna Know' is a catchy pop track with disco throwbacks but all the right modern stylings. Talented frontwoman Audrey Powne's superb trumpet and funky production of James Bowers (The Vaudeville Smash, Sex on Toast) give this party track all the right feels.
Morgan Bain – Hush
One of our best soul voices, Morgan Bain, eases into this track with an almost hushed, smoky vocal before taking us higher, launching into the top and fullness of his range. Hush is a melody driven track with a sparse yet lush interlude, a standard setting pop/soul track from a truly talented vocalist, delivered with confidence and style.
New Venusians – 'Keep Running… And Running'
An extended release from hot 7 piece indie soul outfit New Venusians, 'Keep Running… And Running' serves up the soulful funk in this riff-heavy track that will have your hips moving of their own accord and wanting more… Lucky for us, more sexy soul is on the way with a full album release due in the new year.
Amaru Tribe – 'Positive Vibes'
Ethiopia, Colombia and Australia collide in the rhythms of this funky roots track as The Amaru Tribe meet Ethiopian superstar Nhatty Man.
Harts – 'Power'
We have the purple one himself, Prince to thank for Harts still being a part of the music scene. After spending time at Prince's Paisley Park Studios, Harts is now determined to keep carrying the torch of pure, raw passion, talent and energy. 'Power' is infused with all of these elements, plus the promise of much more to come from this artist.
Diger Rokwell ft Mathas – 'All Time Glow'
'All Time Glow' is a slick and catchy beat driven track by Diger Rokwell featuring the lyrical smoothness of Mathas riffing on some of the devastating side effects of modern life.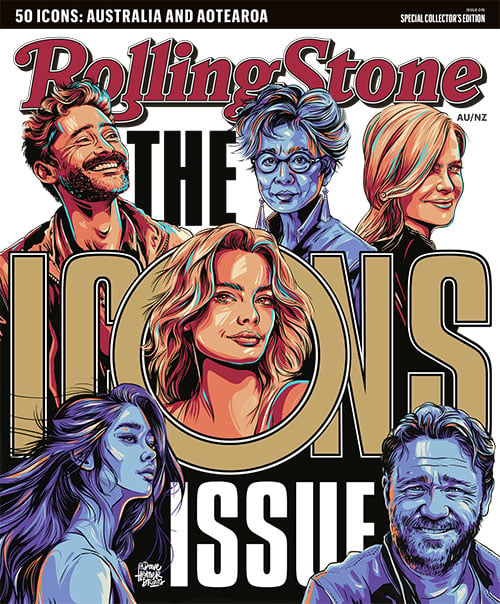 Get unlimited access to the coverage that shapes our culture.
Subscribe
to
Rolling Stone magazine
Subscribe
to
Rolling Stone magazine