If you take a look at the Australian music festival landscape, you'll notice that most events seem to take place in Melbourne, Sydney, or the lush, scenic expanses afforded by their home states, such as Byron Bay.
Queensland, it seems, is sadly left off the radar, but that's all about to change. A new music festival is coming to help cure the state's FOMO, offering a massive lineup of insane local and international acts for a very reasonable price.
Kicking off at Brisbane's Riverstage this January, FOMO 2016 is led by heavyweight internationals RL Grime and Jamie xx, who'll be joined by Flight Facilities, who've become one of the most in-demand acts in the country over the past 12 months. Alongside them will be Grime royalty Skepta, Los Angeles notable Mr. Carmack, German electronic luminary Boys Noize, and Toronto trio Keys N Krates.
Ahead of the event we caught up wight the FOMO organisers to chat a little more about how it came to be, as well as the rise of and promise of well curated boutique festivals.
Interview was answered by a combo all three FOMO directors so here's a handy guide to who's who.
SP = Steve Pappas (OCD Agency / Oh Hello nightclub owner)
AK = Anand Krishnaswamy (MD and Head Booker at BBE)
JK = Jessica Krishnaswamy (GM at BBE)
The Birth Of FOMO
Steve Pappas: Anand, Jess and I have been friends for a long time, and over the course of our friendship there has been many learnings from touring and promoting events. FOMO came about because we as a collective felt that it was time to create something unique, bring it back to basics and provide an event that is lacking across the current offerings across Australia.
Essentially, FOMO is our heartfelt attempt at providing the best experience possible for our attendees. You pay for a ticket, you trust us to curate a great day and night for you, and with one stage there's no clashes so you get real value for your money.
Jessica Krishnaswamy: It's amazing actually, FOMO as a concept seems to be resonating incredibly well, we've been blown away with the response so far!
Pre-FOMO
SP: For the past ten years I have been heavily involved in the entertainment industry. Over that time I have opened the nightclub Oh Hello! and the creative and management agency OCD (Obsessive Creative Disorder).
JK: Before Anand and I started BBE in 2013, I worked at EMI in Catalogue Marketing and A&R for 3 years, and before than in festival sponsorship at Peer Group Media (where I worked on Big Day Out, Splendour, Parklife and Homebake).
Anand Krishnaswamy: I've personally been involved in the music industry since starting as the Touring Manager at Fuzzy in 2006, doing tours, tours and more tours. BBE has been running since April 2013 and we've had the pleasure of hosting some of the world's most exciting artists – ODESZA, Little Dragon, Kaytranada, Skepta and Flosstradamus to name a few.

Why Brisbane
SP: Brisbane as a city is growing everyday and as far as options go for summer festivals here, they have decreased significantly. We believe once we test the FOMO formula with our local market first it will pave the way for expansion into other cities next year.
Festival Inspiration
SP: We have been to so many festivals our my time and no matter what has been on the lineup I truly believe Splendour In The Grass has never disappointed me as customer. There is something special about it. What they do best is they care about you as a patron and if I have been inspired by anything it's their hospitality which is world class.
Another festival that is flawless from year to year is Coachella. They know their brand better than any other festival, and have continually adapted over the years by booking music that works across multiple demographics. Back in the day you'd never believe an underground dance act like Flosstradamus would play Coachella, however, they stay on the pulse and always book exactly what people want.
Plans To Cross Over To Other States
JK: Never say never.. We have so many exciting plans in the works for the future!
Line-up Curation
AK: Our mission was to create an event that we'd want to attend ourselves. From the outset we were set on a specific concept – one stage, no clashes, party together. With that came a responsibility to book not only an eclectic and diverse lineup, but also once that flowed well musically during the course of 10 hours.
Timing is everything. As a touring company we had RL Grime, Boys Noize, Skepta and Keys N Krates locked in for NYE already, so this was our core. We then landed the big fish in Jamie xx, who's In Colour record is without a doubt the best album of 2015!
Add to that a string of our favourite locals – Flight Facilities (is there a better Australian live act right now?), Tkay Maidza, Anna Lunoe, UV Boi and Benson – plus a splash of trap royalty in Mr. Carmack and there you have it!

Hopes For FOMO
JK: We are so thrilled at the response in our first year, now we are 100% focussed on delivering the world class event Brisbane wants and deserves. From there for 2017 we hope to keep the ethos the same (one stage, no clashes, party together), and continue to book a high quality, eclectic lineup and work on making the show and the festival experience as great as it can be for every single attendee.
The Evolution Of Popularity From Big To Boutique Festivals
AK: This is the time to take a chance, follow your gut and see what happens. I wouldn't say touring festivals are extinct – the success of Groovin' the Moo and Laneway Festival (both favourites of ours personally) proves that – but definitely the scale of shows that punters want to attend has dropped drastically.
I think the phrase 'boutique' gets thrown around far too much without people really understanding what it means. The festivals that are doing the best are those that have a clear direction, show that they care about the customer experience and look for ways to stand out from the rest.
Plans After 2016 And Beyond?
AK: Ask me on Jan 10th
FOMO 2016
RL Grime
Flight Facilities
Jamie xx
Skepta
Mr. Carmack
Boys Noize
Keys N Krates
Tkay Maidza
Anna Lunoe
Benson
UV boi
Saturday, 9th January 2016
Riverstage, Brisbane
Tickets: FOMO Festival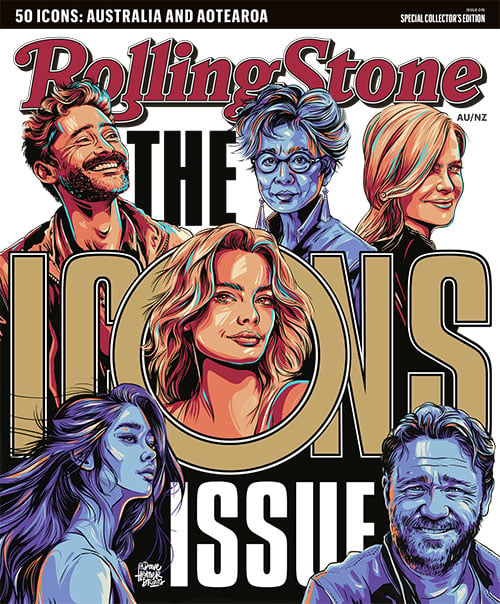 Get unlimited access to the coverage that shapes our culture.
Subscribe
to
Rolling Stone magazine
Subscribe
to
Rolling Stone magazine