In 2018 Kevin Hart formally stood down as host of the Oscars. It was a life-long dream for the comedian, who went from welfare to millionaire because he followed his passion and worked his arse off. Hart essentially had his arm twisted into making the call because of a series of tweets he posted nine years prior. The tweets were homophobic, they were previously addressed, they were rightly apologised for back in 2009, but came up again because of how hurtful they were.
Hart was forced to again take the press circuit and face his actions, but as mentioned in the docuseries surrounding the incident, 'Kevin Hart the business' never quite recovered.
It's apparent that right now, the loudest voice is not the media, it's not Fox News like last year's mini-series might have you think, and it's definitely not our governments; it's our people. Last night the public exercised their absolute right to call out Amy Shark on Twitter for a video she posted on TikTok. Most people who posted called it racist, some people wrote things that bear never repeating, but many, unfortunately labelled her 'cancelled'.
Tone Deaf reported on the story because we are a music news publication and we aim to report on the things our audience care about. The sheer number of tweets and comments about the video were too loud to ignore last night, but we ensured our article stuck to the facts and was bereft of any commentary.
Now, under the label of opinion editorial, I can personally share my views.
Amy Shark is an artist who has flown the flag for Australia all over the world as an incredibly talented, humble, successful, and resilient human being. I've only met her once, but I did spend a privileged 45 minutes with her and she was everything I had hoped for: kind, strong-willed, and funny.
The video, while ill-advised and offensive, is her first misstep. The video overdub on TikTok has been used over a billion times; and while that's an extremely rattling show of ignorant hands on an app aimed at our supposed cultured youth, it highlights how different the rules are for someone in the spotlight.
Love Pop?
Get the latest Pop news, features, updates and giveaways straight to your inbox Learn more
Let it be clear, I understand and agree that the rules should be slightly different for those in the public eye. They have a responsibility not to be a dickhead and show their fans and the wider community how it's done, but cancel culture in its essence is poisonous.
If anything, cancel culture is a selfish bid to gain just a slither of the notoriety the person they are aiming to cancel has. If people sincerely wanted others to change, they would reach out direct, privately, and caution them about their choices. But the credit for calling someone out seems to far outweigh the bid for actual change.
Cancel culture teaches us that there are no second chances, that missteps are in fact a fall into a grave you've dug for yourself. It says the public is the judge of all that is well and good in the world, with no context needed.
Life just simply isn't like that. And as we navigate through it, using knowledge gained to tread more lightly, shouldn't those who lose their footing under a spotlight be given pause? Shouldn't they be given a second chance? I believe they should. I believe everyone deserves a second chance.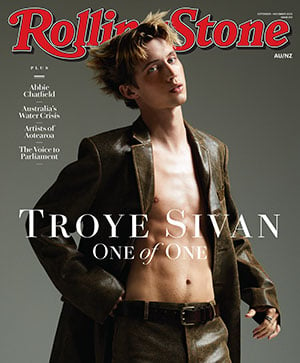 Get unlimited access to the coverage that shapes our culture.
Subscribe
to
Rolling Stone magazine
Subscribe
to
Rolling Stone magazine