Music festivals may bring big headlining bands and even bigger attendance numbers, but all those people gathered in one place can bring another big problem: environmental damage.
The tens of thousands of festival-goers that descend on an event can generate huge carbon emissions from travel, never mind the mountains of trash generated by patrons and on-site vendors.
While some of the world's larger-scale music events demonstrate a growing threat to the natural surrounds they're regularly hosted in (with America's Coachella and Saskquatch being primary offenders) some of Australia's music events are setting the example for green thumbs the world over, named as some of the most environmentally friendly and eco-conscious in the world by a UK based nonprofit company that takes the issue very close to heart.
UK company A Greener Festival aims to improve sustainability by offering on-site event consultancy, and an even bigger incentive for festivals to go green: their annual A Greener Festival Awards.
Seven Aussie music festivals have been commended among 43 international events in this year's A Greener Festival gongs, as Music Week reports, which are only handed out to events that satisfy a rigorous checklist of eco-minded practices and programmes to ensure they minimise environmental impact, including waste management plans and offsetting carbon and greenhouse emissions; all checked off by a independent auditors attending the festival.
The top marks are given out in the Outstanding Award category, where Australia has claimed three awards, represented by the annual Falls Arts & Music Festival's Tasmanian leg in Marion Bay, the three-day Island Vibe festival, and Splendour In The Grass. The Byron Bay event, held earlier this year, offered Carbon Offset Tickets as well as patrols of Eco Cops to accommodate the 25,000 or so attendees headed to its permanent new Yelgun site. Australia's music events are setting the example for green thumbs the world over, named as some of the most environmentally friendly and eco-conscious in the world…
The Falls Festival earned another award for its Lorne leg, taking home Highly Commended honours for satisfying A Greener Festival's criteria, backing up the event's 2012 award. Falls organisers are also recognised for issuing their annual sustainability report that details the efforts of their 'Green Team', water saving features, travel management, and waste initiatives at the 2012 Falls Festival.
The aptly named Regrowth Festival also earned a Highly Commended Award, the four-day event centred around lighting up the bush with music and arts, as well as environmental workshops and tree planting, while Bilyana's Folk Rhythm & Life festival was the sole Aussie representative in the Commended Award, alongside winning events from Canada, France, Spain, Netherlands, Sweden, Germany, and the UK.
The Pollstar Award-nominated Byron Bay Bluesfest regularly draws tens of thousands of people each year, and Festival Director Peter Noble prides himself on the event's continued commitment to environmental sustainability, dubbing it 'Greenfest'. Though A Greener Festival has tagged them with the Improving Award, given to "festivals at the beginning of the green 'journey'."
A Green Festival Director Helen Innes said in a statement that the Award results demonstrated "an encouraging year for environmentally aware events," specifically in waste management and in reducing power use, as The Music Network reports.
"It's not all good news though," added Innes, who says 2014 would be about tackling "one of the biggest problems that remains… the appalling sight of acres of left behind tents and camping gear at festivals" in Northern Europe.
"On a positive front, many of our participating events have raised the bar yet again – and we are seeing some amazing initiatives round the world where festivals can reach out and spread the green message in a friendly and practical way," she says.
That's particularly true of The Falls Festival which claimed two additional awards this week ahead of this coming New Year's edition featuring Vampire Weekend, Grizzly Bear, The Roots, and more.
The Lorne leg received a Victorian Tourism Award for 'Excellence In Sustainability', recognising its water saving features -using 64% of its harvested 468,000 litre water supply, saving 160 kilo litres, getting 62% of festival-goers to reduce emissions by car-pooling or using public transport, and recycling 55 tonnes of waste.
Likewise the Marion Bay leg, which won Tasmania's Tourism Award in the Major Festivals and Events category. The sold out 2012 edition of the festival saw more than 55% of patrons travelling from interstate to attend, treating the event as a holiday destination, staying an average of nine nights while injecting more than $15 million into Tasmanian economy.
A Greener Festival Award 2013 Winners
Outstanding Award
Croissant Neuf Summer Party (UK)
The Falls Festival, Marion Bay (AUS)
Hebridean Celtic Festival (UK)
Island Vibe Festival (AUS)
Lightning in a Bottle (USA)
Oya Festival (NOR)
Shambala Festival (UK)
Splendour In The Grass (AUS)
Sunrise Festival – Another World, The Festival Micronation (UK)
Welcome to the Future Festival (NL)
Way Out West (SWE)
Highly Commended Award
Bona Nit Barcelona (ES)
Bonnaroo (USA)
Bristol Circus Festival (UK)
Le Cabaret Vert (FR)
Cambridge Folk Festival (UK)
The Glastonbury Festival (UK)
The Falls Festival, Lorne (AUS)
Regrowth Festival (AUS)
Wood Festival (UK)
Commended Award
Calgary Folk Music Festival (CAN)
Dia de la Música (ES)
End of the Road (UK)
Folk, Rhythm & Life (AUS)
Greenbelt (UK)
Heart of Glass, Heart of Gold (FR)
Indian Summer Festival (NL)
Larmer Tree Festival (UK)
Malmofestivalen (SWE)
PlanetaMadrid (ES)
Plisskën Festival (GR)
Rock 'n Coke (TR)
SOS 4.8 (ES)
Winnipeg Folk (CA)
Improving Award
BBC Radio 2 Live and The Proms in Hyde Park (UK)
Bluesfest (AUS)
Body and Soul (Eire)
Brownstock Festival (UK)
Hadra Trance Festival VII (FR)
Nozstock: The Hidden Valley (UK)
T-in-the-Park (UK)
Truck (UK)
Y-Not Festival (UK)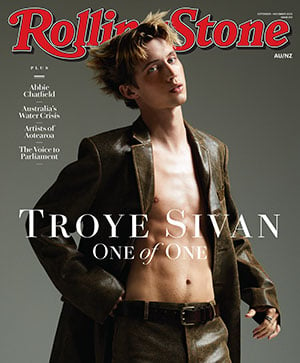 Get unlimited access to the coverage that shapes our culture.
Subscribe
to
Rolling Stone magazine
Subscribe
to
Rolling Stone magazine