From the chilly cities of Russia through to the sweltering suites in Dubai, its seems the jet-setting lifestyle of musicians seems to be getting all the more glamorous with the developing norm of private and corporate-backed gigs being commissioned and matched by the fattest of pay cheque.
As the Sydney Morning Herald, this bizarre phenomenon sees private play-for-pay by artists dividing many in the music industry with dual pros and cons coming in hand and hand.
With prices for a corportae performance ranging from a $100,000 minimum – as went to the likes of Aussies Tina Arena who performed for Qantas and The Temper Trap who performed for Zegna – through to an astronomically reported $2 million sum for Down Under Diva Kylie Minogue to perform at the opening of Dubai's Atlantas hotel – the skies the limit.
Although the first-glance reality of such an arrangement smells of opportunism by greedy musos, the relationship in such a business context is one that can be symbiotic and mutually-rewarding for both parties.
For example, according to the Sydney Morning Herald, such private gigs can financially kick-start the development of new albums. This has been the case for an allusively referenced "legendary trans-Tasman artist who still records and works regularly," who wished to remain anonymous, according to the paper. A commissioned one hour private gig in London worth $150,000, with included perks such as business-class travel and five-star accommodation saw the artist return to the recording studio with a replenished wallet.
According to an unidentified Melbournian manager the on-going mantra and reality in the busniness is: "You've got to sell out a little bit to sponsors or you won't survive." Prices for a corportae performance ranging from a $100,000 minimum…
through to an astronomically reported $2 million sum for Down Under Diva Kylie Minogue…
This pragmatic, albeit cynical, perspective is one reflected by Richard Beck, the managing director of Supernova Entertainment in London, who states: "In 99 per cent of these scenarios, there is no artistic or fan-gathering benefit from this. This is a financial thing. The reason you do a corporate [show] for 20 people in a bank is because it's a cash incentive."
The reality of being a contracted artist, particularly a burgeoning one, apparently is one which lends itself to musicians having to make their bread-and-butter by feeding their high-class clients the performative goods.
"Apart from the top level, I don't know any mid-level or breaking acts who earn royalties from record companies any more," explains Beck, "Corporates and private parties are very much a key component of the survival of a band on the road."
Along with the obvious financial benefits, the publicity of such performances are dually priceless for ailing stars. Even at the risk of an economic loss, according to Sydney Morning Herald reporter Bernard Zuel, the risk of "being forgotten" plays more on the minds of managers and musos in some circumstances.
The protocol of such events dictating a level of interaction which provides titillating opportunities for both the performer and payer, especially with a camera in sight.
"They (clients) don't just want a show; they want them to mingle and do the whole thing," said an unidentified Melbournian manager . "With the high-end corporate shows, they want to rub shoulders with them (performers)."
This can be best demonstrated at corporate public launches where, for example, Telstra reveal of a new ticketing system last month saw the likes of visiting British pop boy Olly Murs and Perth's Birds of Tokyo each receiving a $50,000 and $20,000 to $30,000 pay cheque respectively for turning up for a a few songs and a photo-op.
However in line with these type of dealings, regret is symptomatic, despite any pragmatic incentives. This can be demonstrated by pop diva Mariah Carey who in 2009, when requested, performed for the "the sons of vicious, crazy dictator" Muammar Gaddafi, as she later described it in 2011 apparently turning politically-savvy.  "Corporates and private parties are very much a key component of the survival of a band on the road." – Richard Beck, Manager
"I was naive and unaware of who I was booked to perform for," Carey reflected, "I feel horrible and embarrassed to have participated in this mess. Going forward, this is a lesson for all artists to learn from. We need to be more aware and take more responsibility regardless of who books our shows."
Understandably high fees come with the territory of being personally requested by some of the world's leading business heads (Elton John for James Packer and Kimbra for Lachlan Murdoch)  and even Royalty (Kylie Minogue for the Dubai Royal Family at the Atlantis opening).
Keeping with such a balance, notably some artists are beginning to adjust ticket prices for their concerts to a more reflective level of their audience with some international artists already taking a stance against the soaring prices of live gigs by selling cheaper tickets to their shows.
Bon Jovi, recently announced a selection of flat-rate $35 tickets will be available for their forthcoming Australian Tour. The What About Now Tour hits Australia in December, and Paul Dainty of promoters Dainty Group has said "thousands" of these tickets, allowing for music fans to enjoy the show without the hefty price tag.
"Everyone is suffering a bit from the economic doom and gloom perceptions and the band want to help out, give people a great start to their Christmas celebrations," said Dainty of the new budget pricing, which the band tested for the opening European and American legs of their 2013 World Tour.
It's an issue that was close to Kid Rock's heart too. The American rap rocker is currently offering flat $20 tickets to his summer Best Night Ever tour, lamenting in a recent interview how the price of concert tickets had "gotten out of hand." When asked about non-VIP tickets going for up to US$200 to concerts for Jay-Z and Justin Timberlake, Rock spat: "It's garbage. It's highway robbery – I don't care who you are."
In a similar fashion Kid Rock has with deliberate intention, offered up tickets for his show at a remarkably low $20. In light of the hefty  $200 Non-VIP tickets being advertised for the likes of JT and Jay-Z shows, Kid Rock declared such pricing as " garbage". Rock elaborating: It's highway robbery – I don't care who you are."
While some artists are getting paid a small fortune to play private gigs bankrolled by high corporate bodies, on the other end of the spectrum, there's the local Adelaide concert series put on by Recitals Australia that undertook a "Pay For What You Think Initiative". In an effort to open up classical music to the masses, the series asks punters to pay what they thought appropriate (think Radiohead's In Rainbows) for the intimate piano concerts.
If classical music, which used to be performed privately to European Royalty in the 17th century, can be made public then what does that say about the trend of pop entering the private realms today?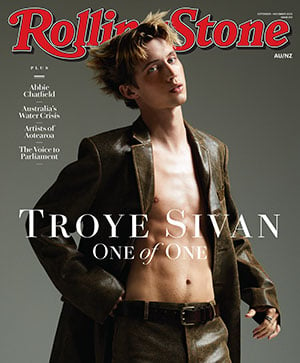 Get unlimited access to the coverage that shapes our culture.
Subscribe
to
Rolling Stone magazine
Subscribe
to
Rolling Stone magazine