The Smashing Pumpkins reunion hasn't even officially begun and it seems Billy Corgan's signature ego has already taken the forefront of the situation.
As revealed on the weekend, the band's reunion lineup will consist of Jeff Schroeder, James Iha and Jimmy Chamberlin, and it was already confirmed that D'Arcy Wretsky would not be joining the band during their return. Fans have speculated reasons why the original bass player may have been omitted from the lineup, now, Corgan has hinted to why this may be.
Taking to Instagram (as the legendary frontman usually does these days), Corgan did what the kids would refer to as "subtweeting" or "throwing shade" at his former bandmate D'Arcy Wretzky's bass playing skills. In a caption of an image, Billy uploaded of a new tattoo, he hinted at why he's taken on bass duties for the band's reunion, saying,
"Saturday, I was high in the hills of Topanga, overlooking the ocean on a beautiful, sunny day, and according to some reports (based on photos taken or leaked) I am now a bassist. I mean, yes, I have played bass on many of your fave songs but I'm not sure I can play bass and sing at the same time? But perhaps I can try someday."
He also sarcastically remarks, wondering as to whether Schroeder and Iha can play the bass,
"Other reports have [Jeff Schroeder]… as a budding bassist," offers Corgan. "Which is interesting, because though Jeff doesn't mind plucking at four strings if needed, I know he would much prefer the dulcet tones of six. … [James Iha], on the other hand, well, I haven't seen him pick up a bass since Machina (which he played a fair share on, despite reports claiming a certain 'flaxen Saxxon' did; and, as you know with much that is written, is patently f-a-l-s-e)."
The "flaxen Saxxon" referred to could potentially be Wretzky, with Corgan saying that she didn't play much bass on the band's fifth studio album, 2000's Machina/The Machines of God. 
He also adds, "Live in the present. There truly is no past (but that which lives in your mind), and the future too is but a dream. So kindly, truly, embrace the life you are living today. Which reminds me of a song that I also played bass on…" hinting at the well-known rumour that he took over bass duties on the band's album Siamese Dream.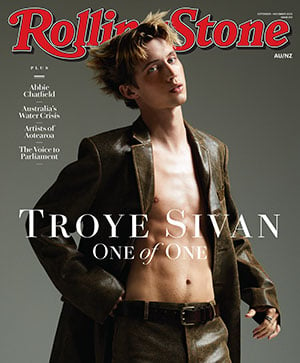 Get unlimited access to the coverage that shapes our culture.
Subscribe
to
Rolling Stone magazine
Subscribe
to
Rolling Stone magazine