This week marks the anniversary of the worst days in Australian music festival history.
On the 16th September 2013, a 23-year-old festival-goer James Munro died of a drug overdose while 14 others were taken to hospital at the Defqon.1 music festival.
Munro had travelled from Bayswater with two friends to attend Defqon.1 and was discovered barely conscious and abandoned before being taken to the festival's medical tent. The 23-year-old began having seizures just before midday before he was rushed to Nepean Hospital where he suffered several cardiac episodes before doctors pronounced him dead shortly after 10.30pm.
It was later revealed that Munro had panicked at the gates once when he saw that there was a drug dog operation at the entrance of the festival and swallowed the three ecstasy pills he had purchased online.
Now one year on, Harm reduction advocates Unharm have issued an open letter to the police and to the Health Minister in NSW to put a stop to sniffer dogs at this years event according to Inthemix.
[include_post id="253191″]
"I have engaged in a dialogue with acting commander of Penrith Local Area Command, Detective Inspector Grant Healey," wrote Unharm's Will Tregoning. "Due to the apparent implication of the drug dog operation in the death last year, we have called for no drug dog operation at the event. Detective Inspector Healey responded that 'the police will be conducting operations as we assess as necessary to reduce the risk of harm to patrons of the event'."
"We note that the National Drug Strategy includes a commitment to evidence-based practice. The evidence we have seen indicates that general drug detection using dogs is ineffective and harmful."
Tregoning quotes the NSW Ombudsman's 2006 report into drug dog operations which concluded there was "little or no evidence to support claims that drug detection dog operations deter drug use, reduce drug-related crime, or increase perceptions of public safety."
There's a growing chorus of experts and concerned members of the public who have called from an end to drug dog operations. Art Vs Science's Dan McNamee penned a heartfelt open letter to ban sniffer dogs at Splendour In The Grass this year too, backed up by Caitlin Hughes who was the lead researcher in a study conducted by the National Drug and Alcohol Research Centre into how sniffers dogs influenced the behaviour of festival patrons.
[include_post id="411960″]
The study found that 62% of the 500 New South Wales music fans surveyed showed that they would take drugs to an event with or without police presence at the gates. However, when sniffer dogs were added to the mix, it caused two key changes to the respondents' answers.
"There was a 13 per cent increase in the number of people who said they'd use at least some of their drugs outside the venue, rather than using them all inside," says Dr Hughes. "The other big change was a 40 per cent increase in the relative amount of consumption of ecstasy, methamphetamine and other drugs, as opposed to using cannabis."
Dr Hughes also argued that many punters were switching from the use of marijuana and cannabis to ecstasy and MDMA based on the belief that it was "reducing their potential risk of detection by the dog."
Following the high profile incident at last year's Defqon.1 dance music festival in which 23-year old  NSW Detective Superintendent Nick Bingham admitted that the presence of sniffer dogs would spook punters to ingest stashed drugs over risk of a criminal charge, but argued that police should not be held responsible for doing their job.
"People have to be responsible for their own actions," said the Drug Squad chief at the time. "You can't blame the police for going out and policing a venue for trying to stop people from taking these substances. If they go, if they're willing to, as you say, stuff these pills down their throat before they even go into the venue, that's hardly the police's fault."
Munro's drug-related death is the latest case that's been linked to using dogs to detect illicit substances but the opposition has stretched back to as far as the 2009 Big Day Out, where teenager Gemma Thoms gulped down three ecstasy tablets to avoid police detection, only to tragically wind up in the hospital morgue a day later.
[include_post id="354125″]
Geoff Munro, the Australian Drug Foundation's National policy manager, is on the record stating that they "would support police and festival organisers using other measures to keep festival-goers safe and healthy during the event."
Mr Munro says the organisation is concerned over the hospitalisations resulting from people ingesting all their drugs at the gate to avoid being caught and copping a criminal record. He added that while they were not ignoring "the reality [that] many people do take drugs at music festivals [we] need to all work together to make sure people come home safely."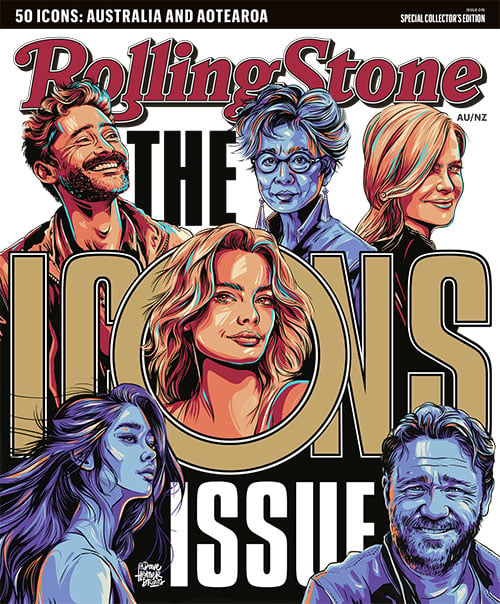 Get unlimited access to the coverage that shapes our culture.
Subscribe
to
Rolling Stone magazine
Subscribe
to
Rolling Stone magazine