The internet is the gift that keeps on giving, and now we get to receive some more, with an experimental lo-fi noise remake of Carly Rae Jepsen's 2019 album Dedicated, created by Sydney producer and music prodigy, Fractalfuck, alias of producer Seishun.
Now, I've heard some things in my time. Music comes and goes so quickly that sometimes it's just hard to keep up, but the weird and wondrous tracks, I somehow have endless amounts of time for. And now thanks to musical producer Fractalfuck, we all get to revel in how music can be unexpected, yet absolutely amazing.
Carly Rae Jepsen's album Dedicated is an absolute highlight of the year so far, even making it to the top 3 of our midyear Best Albums of 2019 list. 
It's pop done absolutely right, with production that swirls and bops with perfect punctuality on each glimmering love-drenched track. But what if the entire album was transformed into an experimental lo-fi noise album? Fractalfuck, side-project of producer Seishun, asks just that, with their new Bandcamp release, DEDICATED_DEPRODUCED.
Now while 'deproduced' is a term invented by Fractalfuck themselves, it's perfectly fitting for the project, with songs that wind and stretch like electronic cats in the night, lending themselves only slightly to the original prowess of CRJ's pop tunes, creating something entirely new and exciting. Here are some of the highlights of the unbelievably boppy and ambient project:
'AH_TOO_MUCH'
Taking the original beat of 'Too Much' and bouncing it off every wall in this glass house, Fractalfuck has created a bite-size snippet into what unabashed fun must feel like for the brain.
'AD_WANT_YOU_IN_MY_ROOM'
THIS. SONG. SLAPS. I can't express it enough. This track is absolutely incredible, and I want this exact song to play as they descend my coffin.
'BB_AUTOMATICALLY_IN_LOVE'
When Carly was writing the words for 'Automatically In Love', I'm sure this exact joyous beat was playing in her heart of hearts, and she just had to put it to words. This track is what it sounds like to be wildly in love, down to a tee.
You can listen to the full album of DEDICATED_DEPRODUCED with all it's short but sweet joys below: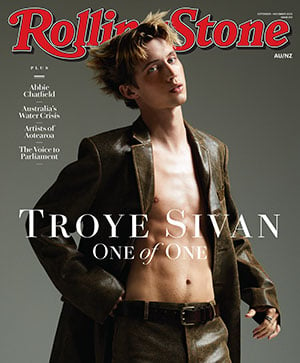 Get unlimited access to the coverage that shapes our culture.
Subscribe
to
Rolling Stone magazine
Subscribe
to
Rolling Stone magazine