Charli XCX has shared her Quarantine Diary Entry 1 to her fans.
Posted to Charli's Instagram story, the artist shared her first of many quarantine diary entries. Read the letter by Charli XCX below:
Being a workaholic in quarantine is quite stressful. Yes, I'm doing as much as I can at home – creating moodboards, planning out ideas for videos, thinking about lyric changes in new songs, re recording vocals that could be better (although I gotta say I fucking hate doing this and I rarely do it – the first take is the best take once you got the words and you're committing to the song – in my opinion.) But generally, even after one day – I'm feeling a bit purposeless.

As so many things get cancelled and a lot of things come to a halt around me, I start wondering – what if this change is permanent – or at least semi-permanent. Two weeks in quarantine will literally feel like FOREVER. I think it's an important time to take care of yourself mentally – because I don't know about you but stilness can really push me to the brink.

If I don't have a million things going on, if my brain isn't buzzing, this pit of doom starts opening up. I start thinking "why?", "what's the point?" "I am so purposeless." Quarantine is also making me think about the possibilities of a shift within my industry. I'm talking extremes here – coz maybe this will all be over sooner than we hope – but if it isn't – what will happen to live shows? Will the idea of gathering together at a concert or a club or a party become more and more distant?? Will be all be LIVING for livestreams? Will livestreams get competitive – who's content is the most extreme / crazy / ridiculous? (Oh wait, we already live in this world.)

Does Tik Tok become everyone's everything? (Oh wait it already is ooops). Also, what happens to the intake of music? Do people want to be fed a marketing campaign? Or is the timing a bit off? Or maybe it's all people want as boredom begins to seep in?? Does streaming increase? Do new releases benefit or suffer? Are music videos dead because crews/directors can't travel and insurance can't be obtained? Are record labels releasing budget to create stuff (lol story of my life quarantine or not…)?

I don't have answers and some of this isn't even important but I'm just writing this as a stream of consciousness because I've currently got nothing else to do. Anyways. That was entry 1. I'll write some more thoughts soon.

Love Pop?

Get the latest Pop news, features, updates and giveaways straight to your inbox Learn more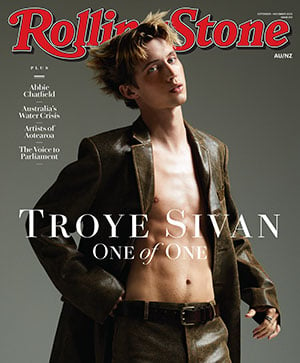 Get unlimited access to the coverage that shapes our culture.
Subscribe
to
Rolling Stone magazine
Subscribe
to
Rolling Stone magazine