Okay buckle up your seatbelts, it's going to be a wild ride. CupcakKe has just unveiled the Watergate scandal of the pop world, and you aren't ready.
So, now that you've seated yourself for this absolute downpour of tea, here's what is essentially happening in the music world since last night.
Rapper and songwriter CupcakKe, known throughout the cosmos for her raunchy, sex-addled lyricism and confident sexual image, has taken to her favourite hotspot, Twitter, to drop some not-so-subtle hints as to someone in the music industry who is racist.
Your "fav" that use to be in that lil pop group is racist but WBK

— Marilyn MonHOE (@CupcakKe_rapper) September 21, 2019
So from this tweet it's hard to decipher who exactly she's on about, with all the "lil pop groups" coming to surface as of late. Things however became a lot more obvious.
The one that's dating the fine gay guy https://t.co/Akjrfax3Ib

— Marilyn MonHOE (@CupcakKe_rapper) September 21, 2019
There it is. Camila Cabello has been seen dating Shawn Mendes recently, who many individuals have claimed to be gay, for some reason or another.
It's a common thing attached to his name, and although one could hope and pray, it just doesn't seem to be true.
Things however then took a turn.
https://twitter.com/CupcakKe_rapper/status/1175554284542468096
She tripping over a man that got a dick that's the size of my baby teeth … gtfoh https://t.co/exeujhd9A8

— Marilyn MonHOE (@CupcakKe_rapper) September 21, 2019
So CupcakKe screwed Shawn Mendes… because Camila Cabello is a wild racist.
It's wild, I know, but the rapper claims to be packed with the receipts.
Fans of the stars immediately took to Twitter to revel in the ridiculousness of the night.
y'all telling me cupcakke had sex with shawn mendes and publicly called camila cabello racist and said shawn mendes dick small… i love twitter pic.twitter.com/mtzznEPf6p

— taes baby mama | jb follows! (@integritae) September 22, 2019
So Cupcakke pegged Shawn Mendez to punish Camila Cabello for being racist? pic.twitter.com/q4dw8dQYS3

— Billy Porter's Thethered (@Faggatronics) September 22, 2019
https://twitter.com/KosokoJackson/status/1175583164691111938
The Watergate Scandal without any form of foreseeable resolution. It's still unclear as to why CupcakKe even felt the need to air out her dirty laundry like this. Hasn't Camila Cabello suffered enough?
Fans weren't just reacting, laughing and sending funny GIFs and memes however. Some came to Twitter with the absolute concrete proof of Camila Cabello's racist past, and they were not playing around.
Never mess with the Twitter peeps, they have receipts on everyone and their families.
You can check out the wild screenshots and proof of racism below. It's an insane read.
Camila Cabello saying ni***r for the hundredth time, here against Normani, wanting to punch Ally Brooke in the face, and more in other tweets below including her resenting Lauren Jauregui. A whole snake in the grass protected by PR and lying stans pic.twitter.com/0nWbQgpalB

— Jamie (@jamallve) September 21, 2019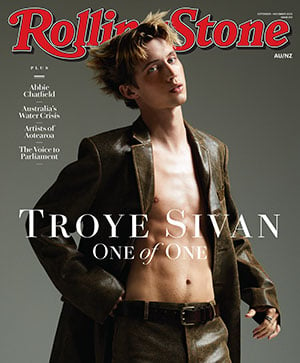 Get unlimited access to the coverage that shapes our culture.
Subscribe
to
Rolling Stone magazine
Subscribe
to
Rolling Stone magazine