In today's Smashing Pumpkins related news, D'Arcy Wretsky has launched her fire-fuelled transgressions at Billy Corgan once again.
If you thought the insults hurled at Billy's way were slowly coming to a halt, D'Arcy has yet again discovered more ammo to enlighten the public with the true nature of his being after already branding him as "manipulative".
In a recent interview with Alternative Nation, Wretsky has now taken aim at Billy's singing abilities, saying that he "can't sing for shit" and focused on the band's perfect instrumental abilities as a way to make up for it.
"He can't sing for shit, and he knows it, so he makes sure that everybody else in the band is going to play perfectly to make up for it. It doesn't matter if his singing is terrible, but if you play a fucking wrong note or anything, there is hell to pay. That's some big time insecurity."
She also reflected on his physical insecurities, mentioning that he "thought he was ugly", constantly reminding D'Arcy and James Iha of their
"Billy used to complain a lot to me and James, because he thought he was so ugly, and he thought we had such great lives," said Wretsky. "He'd be like, 'You two are better looking than 90% of the rest of the people on the planet! You have this, and you have that! My life is miserable! Blah blah blah!' Over and over, and over again! He thinks he's ugly, so he surrounds himself with beautiful people.
She also added that behind closed doors, Corgan "fucking hates the fans", saying that he "loves to humiliate people".
"He really loves to humiliate people at shows and stuff with the audience," she continued. "He told me that he actually believed that the audience wanted to be like, the way he always used to scream and bitch at the audience and stuff, he told me he really thought people wanted that."
"I was like, 'Are you kidding me?' He's like, 'No, really, I did?' Why would anybody want to be humiliated in front of thousands or hundreds of people in public, and have their idol diss them? Why would anyone want that?"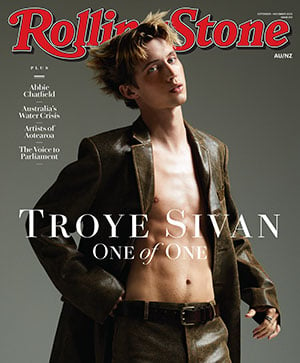 Get unlimited access to the coverage that shapes our culture.
Subscribe
to
Rolling Stone magazine
Subscribe
to
Rolling Stone magazine