Former Sydney indie rock favourites Faker may have quietly called it a day, according to the band's frontman Nathan Hudson, who recently survived a potentially fatal car crash while travelling in New Mexico.
The Faker frontman has been on an extended international sabbatical, sharing images and journal entries from the road on his personal blog as he travels across America in a "slightly beat up 1994 BMW 325is (stick-shift)." The singer/guitarist's latest entry describes an accident in which he totalled his vehicle, as FasterLouder points out.
Driving in icy weather outside of the "ominous" sounding town of Truth or Consequences near New Mexico, Hudson writes how he lost control of his vehicle on the frozen road and then crashed over a guard rail, flipping his vehicle.
"On impact with the rail, there was a sound of crushing that indicated I was at a point of no return. My car was flipping," he writes.
"I found myself trying to calculate what could happen here. The concepts of death and physical injury sat brashly at the forefront of my mind. And so did everything that I'd learnt in falling practice while climbing (I'm a passionate climber); hold on while you can, and go with it where you can… I felt like I was in the spin cycle. I held tight."
Despite completely wrecking his car and its contents (including Hudson's guitar and bicycle), the musician himself emerged relatively unharmed.
"My legs felt OK. My upper body and head were feeling a little knocked around," he writes, "I emerged from the overturned wreckage. Scrambled up to my feet. Everything felt… intact," adding: "I'm alive, and (miraculously) apart from a few bumps and bruises physically fine…"

(Images: Nathan Hudson. Source: The Keys to My Blog)
While Hudson has emerged miraculously unhurt from the incident, the indie band he fronts isn't in such good condition.
In an earlier blog post, the frontman writes about the on-again, off-again status of the band and its lineup while relocating to America to work on a new album, the follow-up to 2011's Get Loved, which was released for free online to little fanfare.
"I think Faker is over. I can't really tell, but I'm not answering the call of being in a band at the moment," he writes. "It's definitely liberating not to be a band-mate wrangler for the first time, kind-of-ever."
"We (Faker) moved to America to make a record, and establish something new. We settled in LA. We made a record with Steve Albini in Chicago," Hudson writes. "The recording experience was wonderful, but the record didn't really make sense to me. People left the band (kind of par-for-the-course with Faker). I broke the band up. I went back to Australia. I sold a bunch of guitars (with the help of some friends). I came back to the US, reinvigorated. Now, I'm in the midst of 3 months (or more) on the road on a kind of unplanned tour."
The former Sydney indie favourites have been out of the limelight since their mid-oughties hey-day. Despite forming in 1996, the band released their debut album, Addicted Romantic, in 2005, finding a strong audience with Triple J listeners that carved the way for their Gold-selling follow-up, Be The Twilight, and their most popular single 'This Heart Attack'.
Despite putting the band to rest, Hudson has been slowly working on new music, even sharing a few song ideas on his personal blog via a series of videos.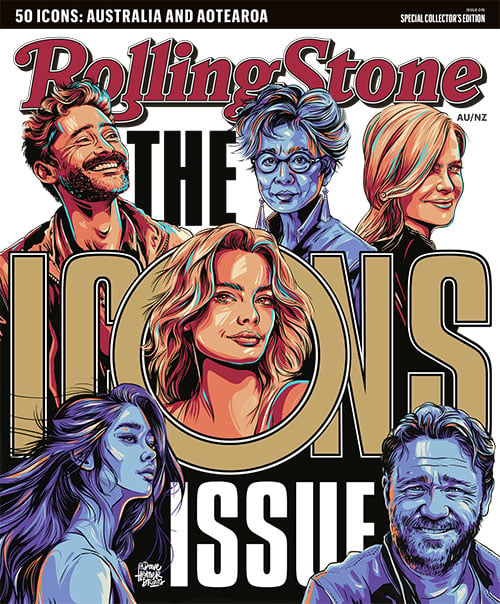 Get unlimited access to the coverage that shapes our culture.
Subscribe
to
Rolling Stone magazine
Subscribe
to
Rolling Stone magazine