It turns out that when it comes to game shows, elocution is key, and could be the different between you walking out of the studio rich, or despondent as you reflect on the mistakes you've made. Sadly, the latter scenario has just played out on TV, following a contestant's inability to pronounce a classic hit from Coolio.
As Billboard reports, a contestant on the US game show Jeopardy! was given a question on Monday night that resulted in a rather contentious ruling.
Host Alex Trebek gave the clue, "A song by Coolio from Dangerous Minds goes back in time to become a 1667 John Milton classic." Contestant Nick Spicher was quick to respond with the answer 'Gangster's Paradise Lost', referencing Coolio's 'Gangsta's Paradise', and John Milton's 'Paradise Lost'. The answer was accepted as correct, but soon after was reviewed by the judges who deemed it incorrect.
See, the issue was that the song is actually titled 'Gangsta's Paradise', with an '-a', not an '-er', and thus Nick Spicher's answer was incorrect. With the answer initially gaining him $1,600, the money was then taken off of him, with an additional $1,600 docked for an incorrect answer.
While some are calling the ruling a little bit rough, even Coolio has now offered his thoughts on the matter, saying to TMZ that he "probably would've gave it to him."
"Let me explain something to you, and this is for white people," Coolio said in a brief interview with TMZ. "That '-er' will always get you in trouble, never use the 'er' if you don't have to use the 'er' -don't use it."
So even though the original artist is on his side, it looks as though Nick Spicher isn't going to be getting back his $3,200 he lost from the game, so it's probably little comfort. At the very least, Jeopardy! producers could give him a consolation gift of a Coolio album, an pen, and some note-taking paper so that he'll never make that mistake again.
Check out Coolio's 'Gangsta's Paradise':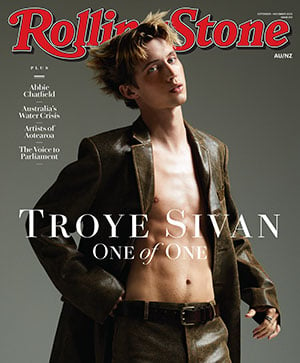 Get unlimited access to the coverage that shapes our culture.
Subscribe
to
Rolling Stone magazine
Subscribe
to
Rolling Stone magazine