Meet J-MILLA, a rising presence is the Australian hip hop and R&B scene.
J-MILLA's Jacob Nichaloff was born in Darwin and is a proud Mak Mak Marranungu man. He started writing music at age 11 and debuted the J-MILLA project with the 2018 single 'My People'.
Nichaloff's songs typically address significant subject matter, such as racial discrimination, Indigenous incarceration and growing up with ADHD. J-MILLA's latest single 'Unlock the System' was driven by the Yuendumu police shooting in which a NT police officer shot and killed 19 year old man, Kumanjayi Walker.
'Unlock the System' has just been added to triple j Unearthed rotation and it feels like J-MILLA's star is just beginning to rise. So why don't we get to know him a bit more.
Watch: J-MILLA – My People
How did your artist name come about?
J-Milla was inspired by my mothers maiden name (Miller), however I decided to change the "ER" to an "A" as this is more me.
How would you describe your music to your grandma?
I would say I like to make music in a variety of genres. Songs that will be played in clubs and parties, but also songs that hit many people on a deep level. I love to make music about love, reconciliation and motivational songs that keep people striving for their goals.
Tell us about a few of your recent singles; their inspiration and what they're about?
'No Lie': 'No Lie' is a story about myself growing up as a kid with ADHD and using this to pursue my dreams. I talk about myself never wanting to give up and all an artist like myself needs, is a little support to succeed.
Love Hip Hop?
Get the latest Hip Hop news, features, updates and giveaways straight to your inbox Learn more
'My People': 'My People' is about racial discrimination. It is a song I wrote to bring people together and united as one. I talk about some past racist experiences that I have been through, however I'm always bringing it back to "Reconciliation" as that this is the medicine that will heal.
'Unlock The System': 'Unlock The System' is my latest track. When I learnt of the Yuendumu murder where a 19 year old guy was shot dead by a police officer in his bedroom in the middle of the night I was about to board a plane to Darwin. In a state of shock I wrote the song; the words just flowed and the whole track was written by the time I touched down.
Listen: J-MILLA – Unlock the System
I've got a connection to that community and the whole thing makes my gut wrench. As a young kid I watched several men in my family go in and out of jail and there is always that fear in my gut that they might not come back out alive. So I can really relate to how the Yuendumu community and the family of brotha boy Walker feel.
This song is for them and all proceeds from the streaming of it go to them to help them with their legal costs to bring justice for Walker.
What do you love about your hometown?
I love everything about my hometown. My home is where all my family and relatives are. It's a place where I was born and bred, and every time I go back to visit, it not only brings back childhood memories, but also keeps me grounded.
Home reminds me of where I come from and all the things that I have been through, which keeps me motivated and kicking my goals.
Career highlight so far?
My career highlight so far would be being signed to such a brilliant management team that have taken me under their wing and slowly making my dream come true.
Fave non-music hobby?
I love playing sports and keeping fit. Also I love eating!!!!
What's on your dream rider?
To be honest I'm not fussed at all, but if I had to choose something, it would be to have a barber that can give me the freshest haircut before doing a show.
Dream music collaboration?
It would have to be with either of the following people: Chris Brown, Tory Lanez, Dj Mustard and YG.
Where do you see yourself in 10 years?
I see myself very happy and financially stable, with a beautiful family living in a beautiful house.
What's your go-to karaoke song?
FOLLOW ME!!!!! UNCLE KRACKER (FAVOURITE SONG)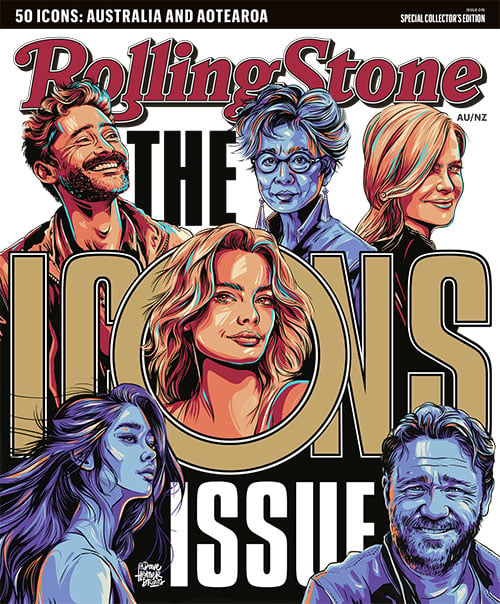 Get unlimited access to the coverage that shapes our culture.
Subscribe
to
Rolling Stone magazine
Subscribe
to
Rolling Stone magazine