If you've had your finger on Australia's musical pulse, then Tasmania's PARKER would, by now, be an old favourite of yours, but for everyone else, it's time to learn more about this stunning artist.
For a while now, the artist otherwise known as Tash Parker has been utilising her musical and visual talents, composing stunning songs and pairing them with some truly arresting visuals.
While her solo efforts are the third name the artist has found herself under (with her talents also featured in the folk group Runaway Belles, and the immensely talented a capella group Ladychoir), PARKER's latest tunes are some of the most stunning she's ever created.
Having premiered 'Become The Fool' through Tone Deaf last month, we've had another chat with Tash Parker to learn more about her, the stories behind her tunes, and some of her favourite hobbies outside the world of music.
Check out 'Can't Keep Waiting' by PARKER:
How did your artist name come about?
Parker is my surname.
How would you describe your music to your grandma?
Loudly and repetitively? Sorry it's not opera, Nana.
Tell us about a few of your tracks; their titles and what they're about?
'I Take This Time' is a cover of an Arthur Russell song. For me, this song is about the way love lingers once a relationship ends. Although you are not in love anymore there is still so much love for each other.
Love Indie?
Get the latest Indie news, features, updates and giveaways straight to your inbox Learn more
'Can't Keep Waiting' is about gathering the courage to let go of someone/something you love in order to grow and evolve.
'A Million Suns' was co-written with J.Walker using a surreal poetry exercise so there was no intention of a set meaning for this song. I think of it more like a Rorschach. The listener is free to find their own meaning in it.
What do you love about your hometown?
I've had a few hometowns. No matter where I am, connecting with bodies of water is the most important part of my day.
Kununurra: Waterskiing on the Ord River
Somers: Winter beach walks
Launceston: Swimming in Cataract Gorge
Career highlight so far?
Meeting Steve Martin backstage at Saturday Night Live. Yes, he was playing banjo.
Fave non-music hobby?
I've just joined a running group in Launceston and I absolutely love putting on a great record and going for a run in Cataract Gorge reserve. I've recently been listening to Jon Hopkins' Immunity and it's such a great album to run to.
What's on your dream rider?
Fancy matching robes for me and the band.
Check out 'A Million Suns' by PARKER:
Dream music collaboration?
A film clip collaboration with Michel Gondry.
I would love to collaborate on a music video with Michel Gondry because I love how he pushes the parameters of cinema. His work in the art of the music video is so varied but always honours the artists' character and emotion of the song in a surprising and captivating way. I've never made a live action film and I feel like working with him as a director would be an incredible learning experience.
Where do you see yourself in 10 years?
I see myself collaborating with other creatives from all around the world on music and visual arts projects, exhibiting and performing in amazing locations. I would also love to set up an artist residency and gallery space in Launceston.
What's your go-to karaoke song?
I love roping someone in for a duet: Elton John and Kiki Dee's 'Don't Go Breaking My Heart'.
What's on the cards for the future?
I've just been invited to support an amazing art-pop artist COSTUME on their Australian tour in Hobart and Launceston next month. These will be my first shows with my new band and I am super excited to play these beautiful theatres.
Check out 'Become The Fool' by PARKER:
PARKER Live Dates 2020
Friday, February 28th
(Supporting COSTUME)
Earl Arts Center, Launceston, TAS
More Info: Facebook
Friday, March 6th
(Supporting COSTUME)
Peacock Theatre, Hobart, TAS
More Info: Facebook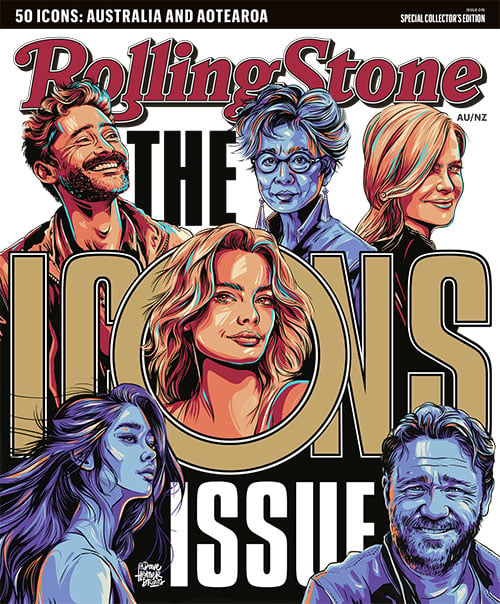 Get unlimited access to the coverage that shapes our culture.
Subscribe
to
Rolling Stone magazine
Subscribe
to
Rolling Stone magazine