After having one of the biggest viral hits of 2020, Tai Verdes has now dropped his excellent new album TV so we got to know him better.
'Stuck In The Middle' is the definition of a breakout hit: after Tai's song blew up on TikTok, it reached number one on Spotify's U.S. viral chart, amassing over 80 million streams and over 2.6 million TikTok creations in the process.
The New York Times even named it as one of the Best Songs of 2020 – not too shabby for an artist who'd been hustling for several years to make it big.
His new album TV just dropped, and it builds and capitalises on the quality of his breakthrough track. With strong and forthright vocals matched by earnest and bright melodies, the album is bound to win Tai even more fans. It all shines with a winning positivity, something that we all could use a bit of right now.
Love Pop?
Get the latest Pop news, features, updates and giveaways straight to your inbox Learn more
To mark the release of TV, we caught up with the singer-songwriter as part of our popular Get To Know series to find out more about his music and life.
Check out 'A-O-K':
How did your artist name come about?
My Mom and Dad already called me Ty so I added an "I" to make it sexy and the Verdes is from my hometown Palos Verdes.
How would you describe your music to your grandma?
Dope Ass Shit.
Tell us about a few of your tracks; their titles and what they're about?
My whole album TV is a TV show about the last four years of my life.  Dropping out of school, meeting a girl, getting stuck in the middle, breaking up, and trying to be A-O-K with myself and find happiness.
What do you love about your hometown?
I don't think anyone should love their hometown. Leave and figure out things about yourself.  Cough *the weather in Palos Verdes do be nice though* cough.
 Career highlight so far?
Anytime any fan tells me they even spent one second listening to my music.
 Fav non-music hobby?
Yoga is dope.  I'm also trying to learn how to do a backflip.
Check out 'Stuck In The Middle':
What's on your dream rider?
Nothing. I don't need anything special. Maybe sour patch kids.
 Dream music collaboration?
I'd rather be friends with people than collaborate with them.  The best music comes out when people trust each other in the room. But definitely Billie Eilish or Tyler the Creator.
Where do you see yourself in 10 years?
After my arena tour, I'll be on my 7th album.
What's your go-to karaoke song?
'Beverly Hills' by Weezer.
What's the best advice you've ever received?
"You're gunna die" – Gary Vee: people try to make you forget that life isn't forever. Once you realize that and internalize it, a lot of shit changes.
What's one obsession you have that no one would guess after listening to your music?
I just watched every Kim Possible episode front to back. Would I do it again? No. Glad I did it though.
Check out 'Drugs':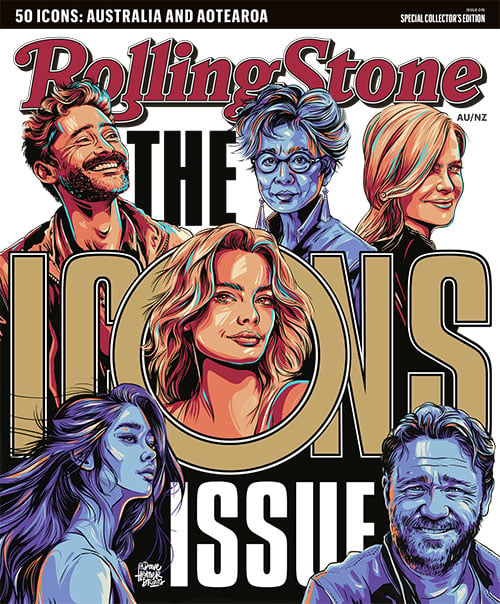 Get unlimited access to the coverage that shapes our culture.
Subscribe
to
Rolling Stone magazine
Subscribe
to
Rolling Stone magazine