German-based hardcore punk outfit Wolf Down have taken to social media to confirm the band will be no more, effective immediately. The decision was made after not one member was accused of sexual assault, but two; effectively a quarter of the band. The news has even stirred comment from the group's former vocalist Larissa Stupar.
The band posted a lengthy Facebook post, in an attempt to take the reigns of the situation, explaining that allegations of sexual assault have been levelled against the band's guitarist Tobias, and drummer Sven. Allegations began swirling this morning local time, with the band explaining "As it is a topic, that is very sensitive and important to us, we don't want to leave it without our comment," followed by a warning that their post may contain trigger warnings.
The band confirm that two victims who had been in different relationships with Tobias have come forward. Also included in the post is the statement from Tobias.  
Tobias attempts to explain the situation from his perspective, beginning by admitting his "sexual self-reflection concerning the right approach to consensual sex had not yet been brought to the same level as my otherwise radical-leftwing convictions." He adds, "I feel ashamed for that…"
Following the band's statement, former vocalist, and current Venom Prison frontwoman, Larissa Stupar, took to socials. Larissa states, "I have known Tobias and Sven to be bigoted sexist pricks with an ill perception of women," before bringing to light fresh allegations against the group's drummer.
"Having been in a relationship with Sven, the drummer, for over 7 years I was abused in more than one way, it continued even after we were through," Stupar writes. "He tried to turn my family against me and called friends and friends of friends late at night to know about my whereabouts and so on."
Larissa concludes that despite Sven's feminist rhetoric, "he is a sociopathic patriarch through and through, and from what I know he has not changed a bit over the years."
Wolf Down appear to have updated their post following Larissa's, with news of their imminent demise; "Now being additionally faced with the accusations against Sven we (Dave & Pascal) came to the conclusion that Wolf Down can no longer be a band." At the time of publishing, there's no indication that criminal charges will be involved.
If you or somebody you care for has experienced sexual assault, contact 1800 RESPECT on 1800 737 732 to speak to a counsellor.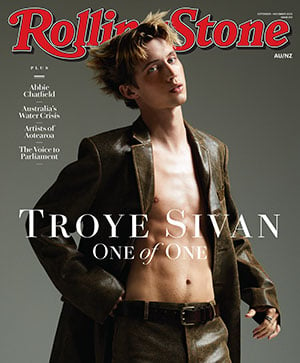 Get unlimited access to the coverage that shapes our culture.
Subscribe
to
Rolling Stone magazine
Subscribe
to
Rolling Stone magazine