It's widely acknowledged that the sales of recorded music have experienced a major drop in the last 10 years, with this past August showing album sales plummeting to an all-time low.
It's also been the consensus of the music industry bigwigs and record labels that the increase of music piracy and the ease of convenience provided by the internet that's been to blame, but new reports show that illegal downloading and free sources of music access, such as streaming, doesn't actually negatively impact the music industry.
In actual fact, a new report from out of the UK shows that while file-sharing and streaming can eat into the traditional methods of revenue, such as physical CD sales, it actually helps increase revenue for recording artists in other areas – most obviously in touring, merchandise, and boosting online advertising.
The interesting new figures and research come from the London School of Economics and Political Science (LSE), as Torrent Freak reports, and follows on from a recent report that showed illegal downloading had fallen by a third in Great Britain and considered a "minor activity".
The LSE's full report was created by its scholars to help prompt the UK government in renewing its policies regarding copyright controls, taking into account studies done into the music industry but also looking at the facts and figures of how copyright changes can harm or hinder current revenue streams for artists and recording musicians.
"Contrary to the industry claims, the music industry is not in terminal decline, but still holding ground and showing healthy profits," writes scholar Bart Cammaerts of the LSE findings, "Revenues from digital sales, subscription services, streaming and live performances compensate for the decline in revenues from the sale of CDs or records."
Additionally, the industry has in fact experienced an overall growth in profit, largely thanks to new digital music models such as Spotify, YouTube, Pandora, SoundCloud, and so on helping boost global revenue by 9% to $16.5 billion in 2012.
In contrast to the decrease in the sales of recorded music, there's a contrasting increase, according to LSE, that sees financial gains in other parts of the industry, such as publishing, presence through mobile phones, and a sharp incline of concert attendance in recent years, which as The Conversation points out may be driven by increased downloading and internet use.


(Source: Copyright & Creation: A Case for Promoting Inclusive Online Sharing)
The LSE is hoping their new report will inform the UK Government's review of the Digital Economy Act to satisfy the interests of both the public and copyright holders, namely by expanding the fair use and copyright exemptions for individuals while focussing on enforcement on businesses or companies rather than the everyday user.
"We recommend a review of the DEA and related legislation that strikes a healthy balance among the interests of a range of stakeholders including those in the creative industries, Internet Service Providers and internet users," states the report.
As the LSE report argues that those who illegally share and download copyright music are more likely to spend their money on the music industry in other ways, it also shows that those who traditionally purchase music in the more traditional physical methods show a tendency to not spread their money about into other parts of the industry.
The report also specifically mentions the successes of SoundCloud and YouTube, which have a promotional effect on sales even as it potentially flirts with copyright controls.
As previous reports have shown, the rising popularity of streaming services also provide an important dimension in anchoring the losses of traditional revenue, with many using streaming services to test or trial music before purchasing a record in full, or a particular download through other digital distributors – or as demonstrated – by 'doing their homework' before purchasing concert tickets or spending big on a music festival.
The concern about revenue streams from Spotify et al. continues to be a controversial topic, most notably thrust into the spotlight by Thom Yorke and Nigel Godrich of Radiohead/Atoms For Peace fame, criticising the service as being "bad for new music."
Spotify CEO Daniel Ek continues to argue that streaming models are "now a very big revenue source" for artists and industry, while emphasising that its free streaming model showed no real signs of cannibalising traditional revenues like physical sales and paid digital downloads. While other sources show that the streaming service boom has been directly hurting Apple's iTunes over time.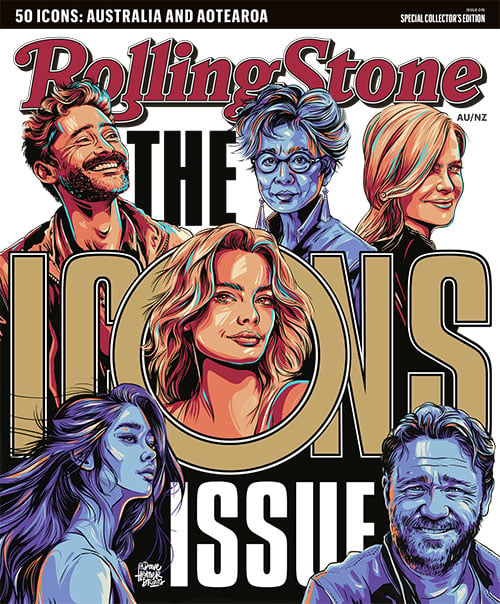 Get unlimited access to the coverage that shapes our culture.
Subscribe
to
Rolling Stone magazine
Subscribe
to
Rolling Stone magazine