Awkward interviews are nothing new, but thanks to the elephant-like memory of the Internet there are scores of them rattling around YouTube and social media to ensure that the worst of them will never be forgotten, perhaps much to the pain of bands and journalists alike.
But a recent video interview conducted with forthcoming Big Day Out feature act Major Lazer probably freshly snatches the crown of 'Most Awkward Interview Ever'. The clip features the electro dancehall outfit's producer linchpin, Diplo, along with live lineup members Jillionaire and Walshy Fire, being interviewed backstage at the recent Lollapalooza festival in Chicago for American music streaming service iHeart Radio.
The interviewer's light-hearted attempts at humour and ironic banter ("try no-fi mothertrucker") instantly grate with the clearly weary Major Lazer members, who are likely headed into their umpteenth chat for the day. It's not long before the bad mix of elements begin to derail the interview into a spectacular trainwreck of biting comments, painful pauses, and on-the nose repartee between the two parties.
Things are already sliding from bad to worse when the iHeart Radio presenter loses control of the interview as Walshy Fire begins conducting his own chit-chat with Diplo while she attempts to make sense of Jillionaire's offhand comments about a dead body.
Her solution? To begin mocking the DJ/Prodcuer "errr, I'm Diplo, I'm a DJ" she chides "I flew to Dubai for $400,000. I played for the prince of who gives a shit." (Yes, really.)
While it would be unfair to single the interviewer out for blame over the awkward turn – Diplo and co clearly aren't interested from the get-go – she certainly doesn't make things easy for herself. Kudos to iHeart Radio too for not editing out any of the wincing carnage as it unravels.
Perhaps the interviewer's whole intention was to provoke the band, as seen when she asks "who is the most annoying person you've worked with in the last two years?" Diplo replies, "probably, you" to which she gives a satisfied cackle.
So, the most awkward interview ever? Well, there's some strong contenders out there, such as Sigur Rós' interview with NPR that has more on-air pauses and monosyllabic responses than the Icelandic group's song titles has accents (re: a lot). Then there's the interview with metal band Killswitch Engage that is more teeth-pullingly bad than a trip to the dentist. Or how about the abundance of awkward early morning interviews humorously handled by Dylan Lewis on old ABC live music show, Recovery – with Weezer frontman Rivers Cuomo perhaps being the cream of the painful crop.
See, the internet never forgets.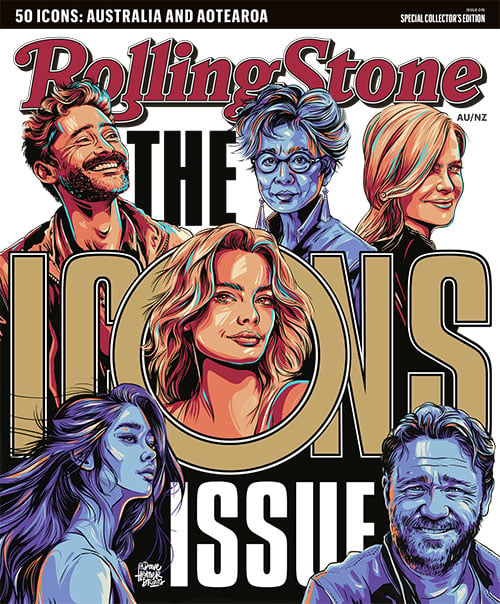 Get unlimited access to the coverage that shapes our culture.
Subscribe
to
Rolling Stone magazine
Subscribe
to
Rolling Stone magazine