Lana Del Rey has made a call for action in regards to US mass shootings, just weeks after two new incidents rocked America.
Earlier this month, the world watched on in horror as two mass shootings rocked the US in the space of just two days. While 22 were killed during an incident in El Paso, Texas, another 10 were slain in a shooting in Dayton, Ohio just 13 hours later.
While response to the incidents was swift, the usual scapegoating soon took place, with violent video games being blamed, and even heavy metal copping some heat.
Not long after the incidents, Lana Del Rey released a new song titled 'Looking For America', serving as an emotional response to the shootings.
"Now I know I'm not a politician and I'm not trying to be so excuse me for having an opinion," the musician began, "but in light of all of the mass shootings and the back to back shootings in the last couple of days which really affected me on a cellular level I just wanted to post this video that our engineer Laura took 20 minutes ago."
Check out Lana Del Rey's 'Looking For America':
Following the official release of the track, Lana Del Rey spoke to Annie Mac of BBC Radio 1 on Tuesday evening, noting the shootings left her close friends feeling "very upset" in a way she had not previously experienced.
"California and New York – I was between both states when that double mass shooting happened, when I released ['Looking For America']," the singer recalled.
"People were very upset in a way that personally I have not heard my friends talk before. I mean, crying: 'Is it going to be next at our holiday parade?'" she added. "It was really scary because at that point it was a really large number of people who had been shot and it's only August."
Lana Del Rey also noted that due to the constant reporting of such incidents, shootings had become almost normalised, leaving the general population desensitised to such news.
"Especially now on my phone, when you wake up you've got your newsfeed right there," she added. "You see it. You see the headline that there is a mass shooting in Kansas. You keep scrolling.
"It's like it's every few days. I think it's time to stop and ask why."
In related news, Lana Del Rey is set to release her sixth album, Norman Fucking Rockwell, this Friday.
Check out 'Fuck It I Love You' & 'The Greatest' by Lana Del Rey: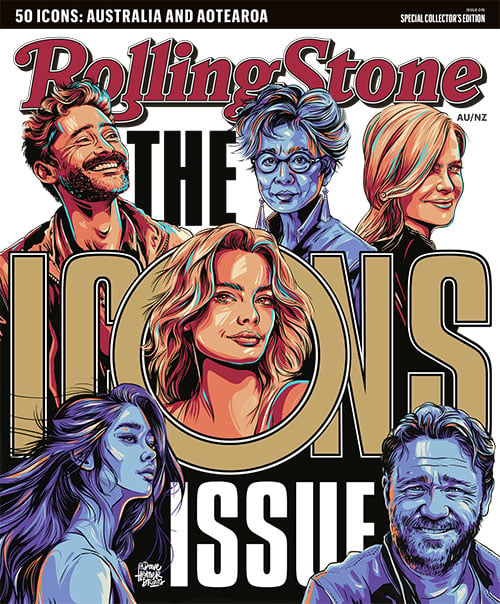 Get unlimited access to the coverage that shapes our culture.
Subscribe
to
Rolling Stone magazine
Subscribe
to
Rolling Stone magazine