It's been six years between Something For Kate records.
An awful long time in an industry where the ever-shifting landscape means entire careers can rise and fall within the same timeframe. The fickle music trends ensuring that the old phrase, 'the only thing that's certain is that nothing ever is', continues to ring true.
It's comforting to know then that Something For Kate's consistent quality is something that bucks such an inevitably.
Leave Your Soul To Science is the Melbourne trio's first album since 2006's Desert Lights, and arrives three years after frontman and band linchpin Paul Dempsey's successful solo debut, Everything Is True.
Still, when the insistent, ticking guitars of 'Star-Crossed Lovers' kick off the album, it's like greeting an old friend.
However, viewing Something For Kate's latest through the prism of their older work is slightly misleading.
True, it possesses the same amorphous guitar rock, sly pop nous and endearing melancholy that have come to characterize the band, but the sonic evolution that's occurred here is far more subtle.
Leave Your Soul To Science maintains a delicate balancing act, it at once sounds instantly recognisable as the product of the same act – right down to Dempsey's distinctive voice, literally and lyrically – and yet like nothing the band have ever attempted before.
Guitars now pincer and pluck where once they buzzed and jangled, from the needling builds of 'Survival Expert' to 'Eureka's lilting drama. The trio sound vital without ever overplaying their strengths.
From Stephanie Ashworth's gnawing, loping bass chugging in 7/4 on "The Kids Will Get The Money" to Clint Hyndman's snapping drum machine on the suitably slow-burning 'The Fireball At The End Of Everything', every neat audio trick is understated yet essential.
'Private Rain' is an early highlight, winding along on a cyclic key sequence and marching patter before a yearning chorus finds Dempsey's voice drawling over each phrase into an ever-higher yelp. The whole thing eventually falling into a heap of sweeping, crashing chords.
Meanwhile 'Miracle Cure' plums for a direct attack, including covert references to Springsteen's full-hearted heroism (Female protagonist. Check. Defiant chorus. Double check). 'Deep Sea Divers' taking the necessary half-way mark breather, an acoustic-led harmonic duet (in the vein of 'Reverse Soundtrack' or 'You Only Hide…') with Texan singer-songwriter Sarah Jaffe.
The highlights are plentiful, and the eventful moments many. There's plenty here to explore and digest without ever feeling you have to work at it. Which has always been the beauty of Something For Kate, unpacking Dempsey's witheringly articulate observations never comes at the expense of a good tune, or at neglecting the power of a sing-a-long. A skill that's clearly getting better with age.
If nothing else, you can always take Leave Your Soul To Science at face value, a worthy addition to one of Australian music's richest and most enviable bodies of work.
And If it's your introduction to the band? Well, to quote the album's parting lyric: "There's never been a better time to begin."
Something For Kate head out on a national tour this October, before diving headlong into the festival season with appearances at  Queenscliff Music Festival, Golden Days and Homebake before year's end.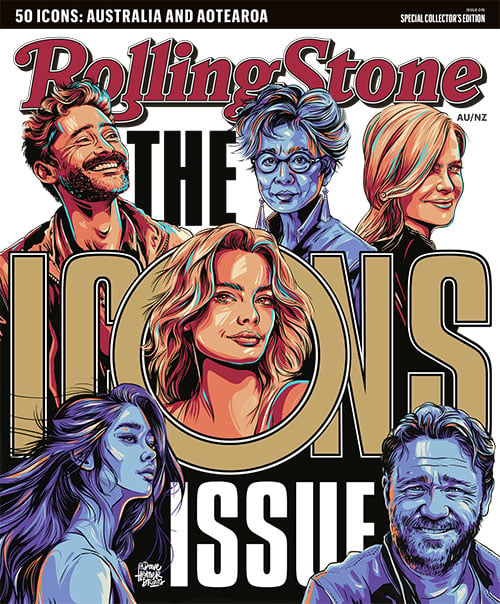 Get unlimited access to the coverage that shapes our culture.
Subscribe
to
Rolling Stone magazine
Subscribe
to
Rolling Stone magazine