The United States' Ninth Circuit Court of Appeals has ruled in favour of Led Zeppelin and has officially rejected the copyright lawsuit over their 1971 classic, 'Stairway to Heaven.'
In the decision made by the courts, it was ruled that Led Zeppelin did not in fact steal from Spirit's 1968 single 'Taurus' in order to craft their popular track.
A jury had previously sided with Zepplin back in 2016. In the copyright dispute, the appellate court attempted to undo the trial's decision and continue the argument with a wider panel of judges. The 9th Circuit did not object to the 2016 jury being restricted from listening to the sound recording of 'Taurus' during the trial, according to Billboard.
This is a COMPLEX, 70+ page opinion, but the bottom-line is that the court upheld a jury verdict clearing Led Zeppelin of all wrongdoing. pic.twitter.com/3yISno0DhR

— Bill Donahue (@Bill__Donahue) March 9, 2020
The rest of the legal document can be read here:
On August 16, 2016, Zepplin's Robert Plant testified in court to preserve the song's originality. When asked if he had ever listened to "Taurus" beforehand, Plant stated, "I didn't remember it then, and I don't remember it now," per Rolling Stone.

Love Classic Rock?

Get the latest Classic Rock news, features, updates and giveaways straight to your inbox Learn more

On June 25, 2016, Jimmy Page, the Led Zeppelin guitarist, also testified that he had not copied any key musical notes. Among his collection of 4,000 vinyl records, he owned five discs by Spirit. Page admitted he first heard "Taurus" on the internet back in 2014; according to CNN.

Enrico Bonadio, a senior lecturer in law from City University London, told Newsweek in April 2016, "I don't think that it is appropriate to consider the act of devising a tune that simply has the same 'feel' and 'groove' as another as copyright infringement. This is how music creativity often works. Musicians frequently build upon earlier arrangements and styles, and so the increasing occurrence of cases such as these should give us pause."

On April 12, 2016, Michael Skidmore, a trustee for the deceased Randy Wolfe, had filed a lawsuit against Led Zeppelin's guitarist and singer. Wolfe, the Spirit guitarist, argued there were similarities between the 1971 psychedelic song and the instrumental ballad he composed, "Taurus."
Let's celebrate with some 'Stairway to Heaven'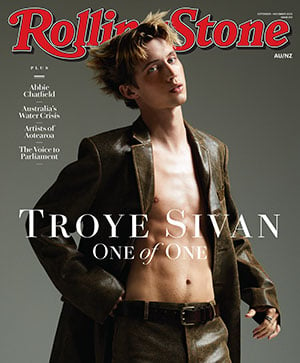 Get unlimited access to the coverage that shapes our culture.
Subscribe
to
Rolling Stone magazine
Subscribe
to
Rolling Stone magazine