Rumours have been circulating for some time that staple American music festival Lollapalooza was plotting an expansion into the Australian market and it seems some new fuel has just been chucked onto the fire.
Peter Noble, the promoter of Byron Bay Bluesfest, recently embarked on an extensive tour of the US, meeting with agents and promoters to sign fresh acts for next year's iteration of his popular event at the Tyagarah Tea Tree Farm.
According to a highlight reel posted on the Bluesfest website, the festival founder's itinerary included a meeting with "the lovely folks who book and operate" Lollapalooza and Austin City Limits festivals.
"Peter drove to Austin Texas (from Dallas) in about 4 hours, for one meeting, with the people from C3 Management, the people who put on the incredible Austin City Limits Festival, and Lollapalooza, as well as manage some amazing artists – watch this space!" the blog read.
If the name C3 rings a few bells, that's because they're the American company — now owned by Live Nation — who bought the Big Day Out before its eventual collapse. At the time, there were rumours BDO could come back as an Aussie leg of Lollapalooza.
Whilst it's not known just what the nature of the meeting between Noble and C3 was, the words "watch this space" are certainly promising and C3 have already expanded one of their flagship events to Oceania with the launch of Auckland City Limits.
As Tone Deaf reported back in 2014, event founder Perry Farrell previously told Billboard he is "excited" about Lollapalooza's international plans and Soundwave founder AJ Maddah once told triple j's Hack that such a rebranding was "absolutely" possible.
"The words 'watch this space' are certainly promising and C3 have already expanded one of their flagship events to Oceania…"
Searches on the websites for IP Australia and the Australian Securities and Investments Commission do yield results for Lollapalooza, though this doesn't necessarily confirm an actual event happening in Australia.
Lollapalooza was meant to come to Australia some 20 years ago when Frontier Touring and Michael Coppel Presents… promoted a venture that eventually became the failed Alternative Nation, but negotiations to make it a leg of Lollapalooza fell through.
What we do know at the moment is that three new big touring festivals are set to debut in Australia some time in the new year. The Venue Collective founder Ben Thompson let the news slip when we spoke to him last month.
"We have lost some festivals and it's going to take time for things to realign after that," he said. "I think things will definitely come back and it's looking like we'll have three big touring festivals in the country next year and hopefully there'll be a sideshow boom and that'll really help stimulate things."
It seems it's just a matter of which festivals will be filling the gap left by the departure of the Big Day Out and Soundwave. We already know for a fact that we'll be getting a Soundwave replacement in Legion Festival.
[include_post id="434044″]
Following the confirmation that Legion would be going ahead, AJ Maddah took to Twitter to muse, "Things are heating up. We may have 3 new rock festivals next year! Download, Sonisphere + Legion!"
Whilst details were obviously scant, Maddah did manage to offer some odds on any of these festivals making their way Down Under, saying it's "100% that we'll get 1. 50% that we'll get 2. 25% that all 3 happen."
Rumours about a potential Australian Download leg were sparked after booker Andy Copping suggested fans should not give up hope about the fate of heavy festivals in Australia, telling despondent fans on Twitter to "watch this space".
The rumours were bolstered after international touring giant Live Nation announced that their Australasian offshoot would be partnering with UNIFIED, the folks behind UNIFY Gathering and bands like Northlane, The Amity Affliction, and In Hearts Wake.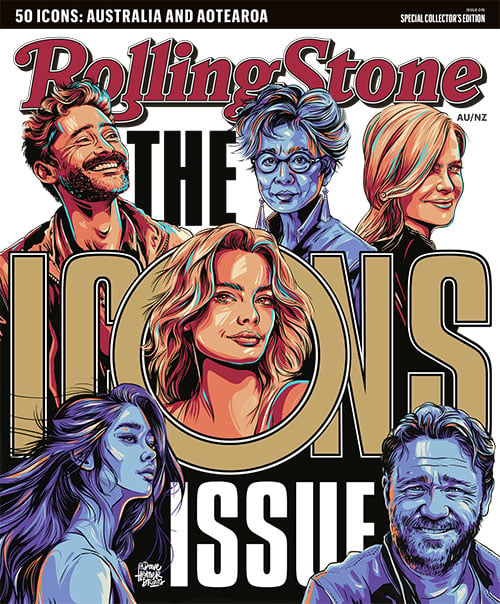 Get unlimited access to the coverage that shapes our culture.
Subscribe
to
Rolling Stone magazine
Subscribe
to
Rolling Stone magazine