Picture this: it's 1996. The Spice Girls, Toni Braxton and Celine Dion are in the charts. "Pony" by Ginuwine isn't associated with Magic Mike. Ronan Keating is still in Boyzone.
And forget Spotify – Napster hasn't even been invented yet. Discovering new bands usually meant trusting whatever content directors deemed worthy of airplay, and creating playlists required painstakingly hitting 'record' at the right time.
Enter Matchbox Twenty – stylised then as Matchbox 20 or MB20 – an American rock band led by Rob Thomas and their debut album, Yourself or Someone Like You.
Although the album sold a meagre 610 copies in its first week of release, once commercial radio stations picked up singles like "Long Day", "Push" and "3 AM", the album was catapulted into the charts, peaking at number one on the ARIA charts and number three on the RMNZ charts between 1996 and 1998.
To date, the album has sold over 15 million copies worldwide, hitting diamond status in the US and multi-platinum status in Australia, New Zealand and Canada.
Love Live Music?
Get the latest Live Music news, features, updates and giveaways straight to your inbox Learn more
Out of all of the award nominations the band has received, aside from their 2004 People's Choice Award for Favourite Musical Group, the band's only other accolade was an APRA Award in 2009 for Most Played Foreign Work ("All Your Reasons").
Follow-up album Mad Season in 2000 was the debut of the band's adaptation of their name to Matchbox Twenty, and followed on from vocalist Thomas' foray into solo work with his collaboration on Carlos Santana's comeback album, Supernatural, which earned the singer three Grammy Award nominations.
The album's single "Bent" peaked at number one on the US Billboard Hot 100, and the video seemingly poked fun at Thomas' sudden increase in recognition from his "Smooth" success, showing bandmates Brian Yale, Kyle Cook, Paul Doucette and Adam Gaynor mowing the frontman down with a car and mugging him.
The band released one more record, More Than You Think You Are, in 2002, before rhythm guitarist Gaynor officially left the band, and the rest of the members took a hiatus to work on other projects.
The band commemorated 10-ish years with their retrospective album Exile on Mainstream, released upon their official reformation in 2007, which included a new single, "How Far We've Come", which is still well-received on adult contemporary commercial radio.
Matchbox Twenty has only released one studio album of completely new work (North) since their reformation, and until recently even the band members themselves didn't believe there would ever be another Matchbox Twenty record again. Drummer Doucette explained to Variety that he had made peace with it.
"I had grieved it and moved on," he told the publication. "Rob [Thomas] was doing his thing and I didn't want to wait anymore. Then I started film and TV [composing] — I started at the bottom, clawed my way up and liked it, so didn't want to give that up."
There was also the briefest moment (around 2016) when it looked like the band was truly done, after lead guitarist Cook left the band citing a communication breakdown.
"We joke about that," Thomas joked in the Variety interview. "It's like, 'Dude, we found out on Twitter!'"
When asked by a fan on Twitter if the band's forthcoming album, Where the Light Goes, would feature any bonus tracks, Doucette replied, "No. But really the record is a bonus, so yes 12."
Interacting with fans (and each other) on social media is just one of the myriad ways the music industry has changed since Matchbox Twenty first began their career – now they're on TikTok, they're reacting to fan videos on YouTube, they're tweeting back to fans, and they're hitting all the numbers on streaming services that record labels froth over, currently boasting over 6.2 million monthly listeners on Spotify.
"The thing about where we are now is it feels like where we should be," Thomas told Variety. "There was a moment making this record where I went, 'This is the exact record I'm supposed to be making and these are the people I'm supposed to be making it with.' Not because we swore we'd keep the band together, but because our lives converged again in a natural way that felt like this is where we're supposed to be."
The band has just embarked on their Slow Dream tour of North America, taking in more than 50 cities across the release of their long-awaited album on May 26th.
Much to the excitement of MB20 fans Down Under, the band also announced a string of shows across Australia and New Zealand in 2024, kicking off in Perth just before Valentine's Day.
There is still a 15-year-old girl inside this writer's body who once very excitedly wrote an email to a journalist friend after having her first front-row (and possibly out-of-body) experience right in front of Thomas and Cook around the turn of the millennia.
As an adult, this writer is slightly horrified but also very amused to admit that the band read that email (which was dutifully printed out by said friend), signed it and had it sent back to me, and it remains a prized possession to this day. So, to fellow millennials everywhere – see you at the shows next year?
Matchbox Twenty 2023 Australian Tour
Supported by Goo Goo Dolls
Ticket information available via tegvanedmond.com
Tuesday, February 13th
RAC Arena, Perth, WA
Thursday, February 15th
Adelaide Entertainment Centre Arena, Adelaide, SA
Friday, February 16th
Rod Laver Arena, Melbourne, VIC
Saturday, February 17th
Rochford Wines, Yarra Valley, VIC
Tuesday, February 20th
WIN Entertainment Centre, Wollongong, NSW
Thursday, February 22nd
Qudos Bank Arena, Sydney, NSW
Friday, February 23rd
GIO Stadium, Canberra, ACT
Saturday, February 24th
Newcastle Entertainment Centre, Newcastle, NSW
Monday, February 26th
Gold Coast Convention & Exhibition Centre, Gold Coast, QLD
Tuesday, February 27th
Brisbane Entertainment Centre, Brisbane, QLD
Thursday, February 29th
Christchurch Arena, Christchurch, NZ
Saturday, March 2nd
Bowl of Brooklands, New Plymouth, NZ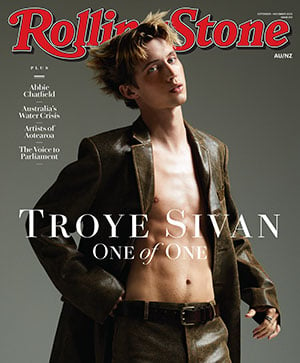 Get unlimited access to the coverage that shapes our culture.
Subscribe
to
Rolling Stone magazine
Subscribe
to
Rolling Stone magazine