New photos have shown members of Mötley Crüe in the studio together, ostensibly working on new music for the first time in years.
It's currently been over a decade since we last received a new record from the hedonistic rock icons Mötley Crüe. Of course, since Saints Of Los Angeles was released back in June of 2008, the band have broken up, and even signed a "cessation of touring agreement", meaning we legally won't see another Mötley Crüe show any time soon.
However, it appears this hasn't stopped members of the group hitting the studio together.
As NME notes, the band recently shared an image of Facebook that shows drummer Tommy Lee and bassist Nikki Sixx in the studio with producer Bob Rock.
While Mötley Crüe had previously worked with Bob Rock on 1989's Dr. Feelgood, it's not yet known what this new studio time is aiming to result in.
However, at this stage, it seems as though Tommy Lee and Nikki Sixx could be recording new music for the long-overdue film, The Dirt, based on Neil Strauss' 2001 book of the same name.
However, as Guitar World notes, a previous interview with Nikki Sixx might indicate that the band haven't closed the book on the idea of new music entirely.
"[I]t's not like, 'Hey, Mötley Crüe's gonna quit touring and then we're going to start releasing full-length records every two years!'" Sixx explained back in 2014. "That's not what we're looking to do. Our plan is to cease touring and then see what else is out there. One thing we're going to do is explore different licensing opportunities."
"But the only way to take advantage of those opportunities is to end things with dignity. If you crumble and you fall apart at the seams and then try to do that stuff, people are like, 'Oh, look, Mötley Crüe. They were cool once'," he continued.
"But I want the fans to have more than that. I want them to have the pride that they have in certain bands and that I have in certain bands that left at the right time. So it'd be real easy to slap our name on anything and everything that comes our way, but we've always been very careful to not do that."
At this stage, it looks like we'll have to wait and see what Mötley Crüe might be working on, and what they have in store for their loyal fans.
Check out Mötley Crüe's 'Kickstart My Heart':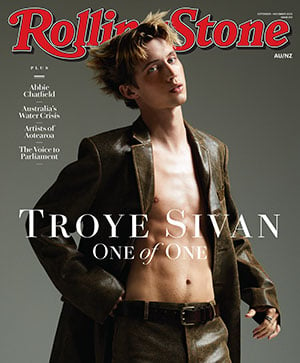 Get unlimited access to the coverage that shapes our culture.
Subscribe
to
Rolling Stone magazine
Subscribe
to
Rolling Stone magazine