With 24 million active users a month using the digital platform across 32 countries worldwide, it's no wonder that Spotify has become a genericised term for 'streaming service' as one of the leading digital platforms, but heavy is the crown.
Having recently celebrated its fifth birthday, on top of its first anniversary Down Under, Spotify has recently become a very large target for critics of the streaming business model.
Spotify took the sharp end of the pointed tongues of Thom Yorke and Nigel Godrich, of Radiohead/Atoms For Peace fame, in July. The pair starting a wave of backlash towards the subscription based service, criticising Spotify as being "bad for new music." Now trouble is brewing in the birthplace of the globally dominant streaming music platform.
A union of musicians in Sweden are threatening legal action over Spotify, claiming that the labels and streaming services' deals over the use of recording catalogues are not only not paying paltry royalties to musicians but extending into rights they don't actually have, as Digital Music News (via Sveriges Radio) reports.
The Swedish Musicians' Union, Svenska Musikerförbundet, are calling for record label majors – such as Warner Music Group and Universal – to increase the share of royalties distributed to artists on streaming services such as Spotify, or they'll begin serving legal notices and demand their music is removed from digital platforms, says the Union's attorney Per Herrey.
"We're saying that labels aren't even allowed to give out this digital content to begin with," argues Herrey. "So we want our music deleted, from every streaming platform. That way, we can start from scratch and start re-negotiating and see where it lands," he adds. "We're saying that labels aren't even allowed to give out this digital content to begin with… So we want our music deleted, from every streaming platform."
The Svenska Musikerförbundet lawyer estimates that labels' current royalties schemes offer artists between 6-10% of revenues received from the likes of Spotify; "You can't live on that," Herrey argues; "If you compare that to radio, where the split is 50/50 between labels, artists and musicians, there's no comparison."
Love Eminem?
Get the latest Eminem news, features, updates and giveaways straight to your inbox Learn more
That 6-10% royalty split is based on older record contracts from the 1980s, as The Guardian points out, obviously predating the dawn of digital, the small thrift accounting to the cost that majors traditionally had to pay in the recording, manufacturing, marketing, and distribution of records and CDs; factors that have obviously changed dramatically with the dawn of the digital era but have not been reflected in new contracts with the Spotify and others.
Herrey and the Swedish Musicians' Union are arguing that royalty streams should be updated to reflect changes in line with other parts in the industry. Spotify's pay rate actually varies compared to the revenue that's coming in from advertising and paid subscribers (which is around 6 million according to figures from May this year), which is why it takes several hundred streams before musicians see a single cent.
Herrey and the Union claims that the likes of Universal and Warner are also muscling in on rights to post music they don't have contracts for, arguing that digital licenses should count as third-party licensing, which stipulates revenues are split 50/50 between label and artist; as a momentous case involving F.B.T., the production company behind Eminem, recently ruled – as The Guardian points out.
Adding further dimension to Svenska Musikerförbundet's complaints that labels and streaming services are pocketing more than their share, is the fact that major labels have a vested interested in Spotify's success, owning equity shares in the company while also receiving profits from "access fees" to use their swelling back catalogues.
It's an additional layer that, as AIR General Manager Nick O'Byrne pointed out in the wake of the Thom Yorke/Nigel Godrich spat, is well-known but obscures the independent music sector.
"It's not a secret that the major labels own 18% equity in Spotify. Merlin, which represents many of the world's most important indie labels, owns 1 percent of Spotify. Unfortunately this means that every single piece of revenue paid to a streaming service like Spotify as a result of independent content is indirectly adding value of the majors' equity," explained O'Byrne.
Against this backdrop is the fact that recent financial figures show that Spotify is still running at a loss, paying out serious capital in licensing, responding to Yorke and Godrich's issues that they pay artists "fuck all", by pointing towards the "$500 million to rightsholders" paid so far this year, "and by the end of 2013 this number will reach $1 billion." The issue is that Spotify is either enjoying in equally rich spoils from its success, or is passing the majority of those profits on, operating on a potentially unsustainable model.
Regardless, Spotify CEO Daniel Ek continues to argue that streaming is profitable for the industry and a model that is also "now a very big revenue source" for artists and industry, emphasising that its free streaming model showed no real signs of cannibalising traditional revenues, as demonstrated by recent industry reports into the effects of streaming and music piracy.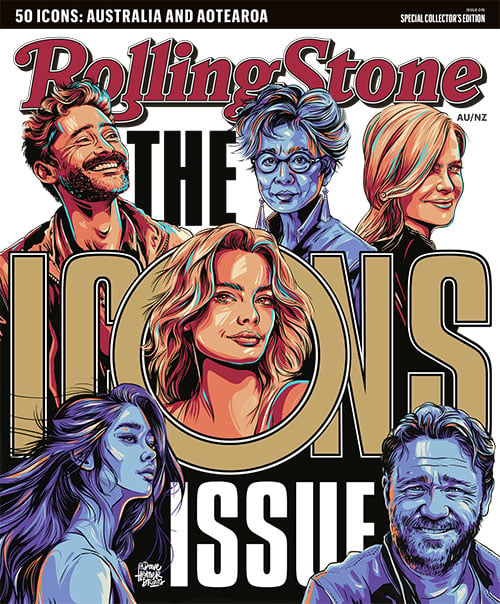 Get unlimited access to the coverage that shapes our culture.
Subscribe
to
Rolling Stone magazine
Subscribe
to
Rolling Stone magazine