It is astounding to us that given the current climate and press surrounding Australia's ailing festival scene that someone would attempt to start up not just a one-day event, but a multi-city touring festival.
It is even more astounding that someone would attempt to do that with a hip hop lineup, a genre that has proven difficult for even the most seasoned promoters like Andrew McManus who recently canned the troubled Ragga Muffin festival.
But that is exactly what is happening with the recently announced Heatwave festival which features Kid Cudi, Tech N9ne, D12, Obie Trice, CrazyTown, Chamillionaire, and some illusive local acts that are yet to be announced.
That is despite the first leg of the festival beginning on January 12th. Even better, tickets for Sydney only went on sale yesterday. Brisbane and Melbourne tickets went on sale today. That gives the promoter 4 weeks to sell tickets to venues that can hold huge numbers: 13,500 in Brisbane, 4,400 in Sydney, and the Melbourne venue can hold up to a 25,000 people.
Think it couldn't get any worse. It does. Canberra is camping and costs twice as much as Melbourne and Brisbane, even though Kid Cudi isn't even performing there.
He isn't performing in Perth either which up until a few hours ago didn't even have a venue confirmed despite the promoter happily selling VIP tickets for $288 which you buy through Paypal. Yeah, you just put the money into the personal Paypal account of Benjamin Anthony William Garside and hope for the best. Right.
And what do you get for your $288? Early access before general public, the 1st opportunity to purchase artist merchandise, and an exclusive t-shirt reserved just for the wankers willing to fork out that much money. You supposedly get to meet and greet every artist before the show but we'll believe that when we see it.
But the pricing madness doesn't stop there. The Sydney date is split across two days with separate tickets for admission, so fans in that city will also have to pay the most out of anymore at $124 to see all the acts.
But none of that really matters. 4 weeks just doesn't seem long enough to sell all these tickets, especially when you've got Christmas and New Years Eve in the way.
We've spoken to a number of booking agents around the country to find out if any of their hip hop acts have been booked for the festival and none of them knew what we were talking about so don't hold your breath for any local acts of any real calibre.
2011 has been an absolute disaster for many of the smaller festivals, and even industry stalwarts such as Big Day Out have struggled under the current climate. Pressure over there got so intense and tickets sales so lacklustre that promoter Vivian Lees decided to walk out from the festival rather than face the uphill battle.
So is this festival a disaster waiting to happen? Anyone want to make a bet when this festival might get cancelled? Sound off in comments below and let us know what you think.
Also, check out our slideshow of the biggest Australian festival disasters of all time.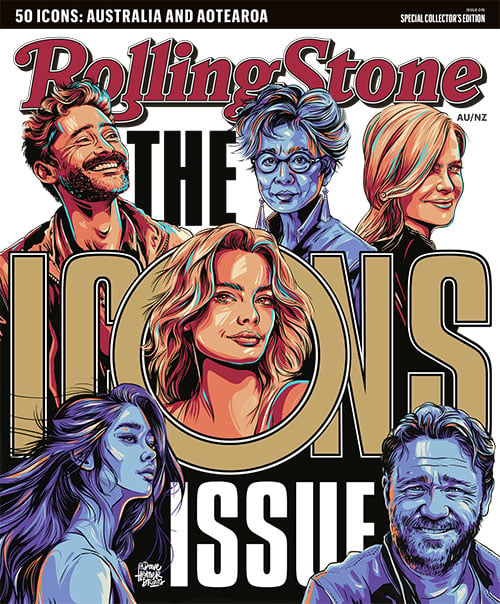 Get unlimited access to the coverage that shapes our culture.
Subscribe
to
Rolling Stone magazine
Subscribe
to
Rolling Stone magazine