Nick Cave has described how he's become a gentler person since the death of his first son.
In a new post on his website The Red Hand Files, he shared a letter from a fan in the U.S. who wanted to know what had happened to his more apathetic persona.
"Where's the rage, anger, hatred? Reading these lately is like listening to an old preacher drone on and on at Sunday mass," they forthrightly asked.
"Things changed after my first son died," was Cave's reply. "I changed. For better or for worse, the rage you speak of lost its allure and, yes, perhaps I became a Hallmark card hippie."
The Australian singer-songwriter lost his eldest son, Jethro Lazenby, last year at the age of 31, following the earlier loss of his other son, Arthur, at the age of just 15.
"Hatred stopped being interesting. Those feelings were like old dead skins that I shed. They were their own kind of puke," Cave continued.
"When my son died, I was faced with an actual devastation, and with no real effort of my own that posture of disgust toward the world began to wobble and collapse underneath me.
Love Classic Rock?
Get the latest Classic Rock news, features, updates and giveaways straight to your inbox Learn more
"I started to understand the precarious and vulnerable position of the world. I started to fret for it. Worry about it. I felt a sudden, urgent need to, at the very least, extend a hand in some way to assist it – this terrible, beautiful world – instead of merely vilifying it, and sitting in judgement of it."
Cave concluded: "Perhaps, Ermine, you are right, and I did, for good or ill, turn from a living shit-post into a walking Hallmark card. But, well, here we are, you and me, sending smoke signals to each other across a yawning ideological divide. Hello Ermine, I drone, hello. Love, Nick."
You can read the full thing here.
For more on this topic, follow the Classic Rock Observer.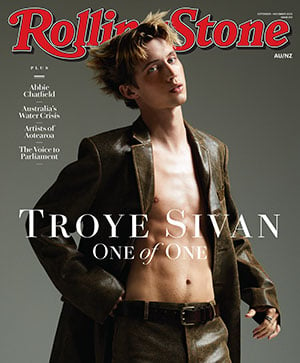 Get unlimited access to the coverage that shapes our culture.
Subscribe
to
Rolling Stone magazine
Subscribe
to
Rolling Stone magazine