Worldwide punching-bags and memes Nickelback have announced that there is no plans for new music. Some may call this good news, but I am merely the messenger, take this announcement as you will. 
It appears that Nickelback are in no hurry to start work on their 10th album after assist Mike Kroeger recently shared that the group has no immediate plans to enter the studio to record new music.
In an interview with the Ottawa Citizen, Kroeger says, "There's no timeline right now. We're kind of taking things easy and taking things day by day. We're not on any kind of deadline, timeline there's no business or financial consideration, we don't have a drop dead date where someone is standing there, tapping there foot saying give us a record by this time."
He adds, "We can do it whenever we want at our own pace and that's the way we're handling it, leaving Chad (Kroeger) to write some songs, but not pressuring him to produce. We can kind of relax now and take our own time."
He also touched upon how the band has evolved ever since they first formed back in 1995. "It varies in how it's affected everyone." He says, "I think for me personally, I really hesitate to use the word maturity because, let's be real, we play in a rock band. You can't be that mature and do this job. But you know I feel I have grown up quite a bit over the period of doing this."
Touching upon the fact that the band have gone from highly successful to international butt-of-the-jokes, Kroeger says that the band takes all the negativity in stride, "We're a lot more passive about that stuff. You know, we haven't really taken up the challenge to lock horns with every detractor." He continues,"There are people at high levels of politics at the White House who do that sort of thing, they engage every loud mouth. There's not much game in being the schoolyard bully. We just let it go by, people have their opinions and there's nothing wrong with it. They're entitled to their own opinions, and people will say what they say. Birds make noises, dogs make noises and people make noises too. It's like okay go ahead, make your noises… I don't care."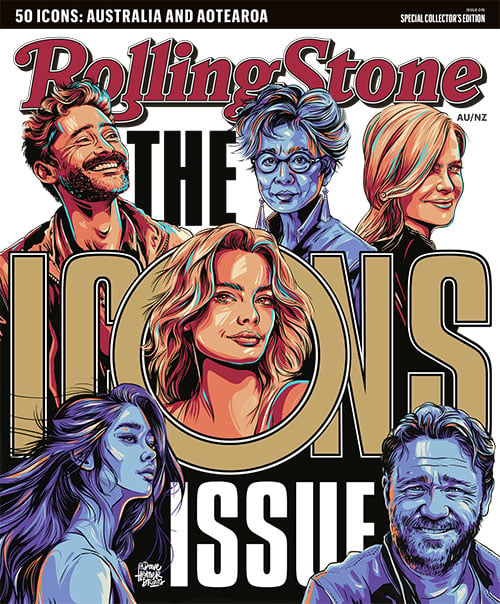 Get unlimited access to the coverage that shapes our culture.
Subscribe
to
Rolling Stone magazine
Subscribe
to
Rolling Stone magazine