Nickelback have found themselves on the receiving end of some huge streaming numbers thanks to none other than US President Donald Trump.
Look, we get it, when it comes to music, Canada's Nickelback are often hated as much as US President Donald Trump. However, while the former's song 'Breathe' is in fact a veritable classic, the oft-maligned rockers have now received a boost of popularity thanks to America's divisive leader.
Yes, last week saw one of the strangest collisions of pop culture when Donald Trump shared out a video that began with Democratic presidential candidate Joe Biden denying he had discussed business matters with his song Hunter.
The clip then transitions to a doctored portion of Nickelback's 'Photograph' music video, with Chad Kroeger now holding up an image of the Bidens and Devon Archer, who is wrongly labelled as an "Ukraine gas exec".
While the video itself is a niche meme that raises questions about who put this together for Trump (and whether the US president had listened to Nickelback before), the Canadian rockers soon came to the rescue, managing to lodge a copyright infringement complaint, and resulting in the clip being taken down from Twitter.
Check out the video Tweeted by Donald Trump:
As Billboard notes though, despite the video being taken down from Donald Trump's timeline, the accompanying song has now received an influx of popularity, with streams of the track going through the roof in the past few days.
While 'Photograph' managed to boast roughly 558,000 streams during the two days prior to the Tweet, its popularity resulted in a wave of folks checking the song out, ultimately resulting in a 38% increase of on-demand streams, bringing it up to 772,000 streams from services like Spotify, YouTube, and Apple Music.
Similarly, despite sales for the week ending October 3rd scraping by at just 1,000, 'Photograph' managed to receive a huge boost thanks to the Tweet, with sales rising by 569% between October 2nd and 3rd.
Of course, if you're wondering just how much money Nickelback brought in thanks to this publicity, well, there's a chance they've made little more than $1,000, if previous streaming pay rates are to be believed.
In related news, Nickelback undoubtedly made the day of their naysayers by revealing that they've currently got no new music on the horizon. Let's be fair, if they just dish out early material like 'Breathe' again, they'd be on track for one of the biggest records of their career.
Check out 'Photograph' by Nickelback: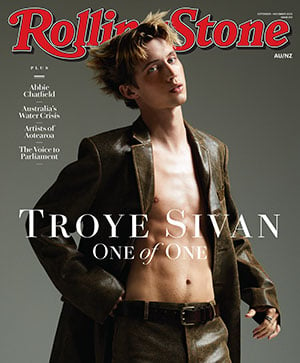 Get unlimited access to the coverage that shapes our culture.
Subscribe
to
Rolling Stone magazine
Subscribe
to
Rolling Stone magazine