Not that any of us are particularly surprised but the company responsible for putting on the failed Heatwave hip hop festival has been declared insolvent and have indicated that they are unable to honour their outstanding financial commitments. The news brings full circle an issue we first rang the alarm bells on a month ago when we declared it a disaster waiting to happen.
According to an email sent around to everyone who hasn't been paid and discovered by Music Feeds, the festival was a financial disaster from day one and didn't make any profits at any point during the tour. You can see a copy of the email below:
I am very sorry to tell you that Heatwave Festival has been declared insolvent. There were a number of factors which contributed to this but the bottom line is that we did not have the break-even crowd in SA. The interstate tour did not generate sufficient income to cover the debts incurred in SA and we have had to go into liquidation.
You will be contacted by Tim Mableson from Ferrier Hodgson Adelaide shortly who will advise you of your rights. Or you can contact him if you prefer at [HIDDEN].
We are very sorry that we are unable to honour our commitments and offer our apologies.
Yesterday the promoter, Patrick Whyntie, attacked us for highlighting the obvious shortcomings of the festival saying to Mess+Noise "they helped turn the media very nastily on us, when we were doing our utmost to bring this home". But it was obvious to us as it was to anyone who had any shred of common sense that what the promoter was attempting was not only impossible but highly irresponsible.
Announcing the festival mere weeks before the first date along with putting tickets on sale just before Christmas and New Years was never going to work. In fact the only thing surprising to us is that the whole operation didn't fall over before it even started.
Now there are countless creditors left out of pocket because of the ego of an amateur. Just as there are hundreds of punters left feeling ripped off after artists failed to show, organisers messed up even the basics, and VIP ticket perks failed to materialise.
Patrick should hang his head in shame, and the media that failed to warn the hordes of unsuspecting punters who were ripped off should be more careful in the future on what they promote. The music industry deserves better than the total disgrace Patrick delivered.
Don't forget to check out our slideshow of the biggest Australian festival fails ever, we'll be sure to add Heatwave to the list. Also check out what our reviewer had to say about the Melbourne event.
Earlier we incorrectly reported that the organisation behind Heatwave had been declared bankrupt. In fact the organisation has been declared insolvent. We apologise for the error.
UPDATE: Heatwave promoter Patrick Whyntie has responded to our article. We promised we would publish his response in full so here it is:
The article brutally misleading and wrong, a vast majority of creditors have been paid. Artists have been paid in FULL. The company is in voluntary administration where the incoming proceeds will be distributed accordingly and handled by the new administration who deal with the remaining creditors. We have taken every step to ensure this process is handled as delicately as possible. I am not the type of promoter who switches his phone off and buries his head in the sand. I have already covered an interview on many of the faults and am standing strong here to see this out.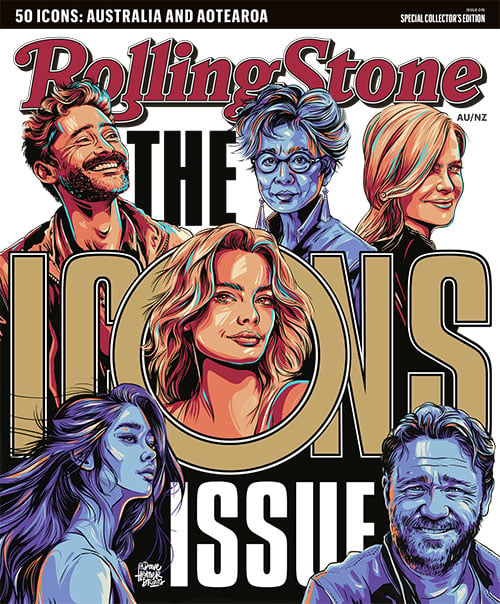 Get unlimited access to the coverage that shapes our culture.
Subscribe
to
Rolling Stone magazine
Subscribe
to
Rolling Stone magazine