Never one to shy away from a public feud, or a private one for that matter, Brit-pop royalty Noel Gallagher has commented on the ongoing beef between Taylor Swift and artist manager magnate Scooter Braun.
Firstly, if you weren't all up to date on the beef, here's a (very) brief explainer: Earlier this month Taylor Swift's entire back catalogue was sold to manager and music mogul Scooter Braun as part of an acquisition. Braun's media company Ithaca Holdings LLC. had acquired US record label Big Machine Records for $300 million.
At the time Swift described the situation as the "worst case scenario", noting that her entire back catalogue is now in the hands of someone who she claims caused her to suffer "incessant, manipulative bullying" for years.
Following that, a few people (like Justin Bieber and Demi Lovato) came to Scooter Brauns defence – both aforementioned acts are managed by Braun by the way. Meanwhile, Taylor Swift's entire fanbase berated Braun with nasty comments and death threats, and Panic! At The Disco's Brendon Urie went in to bat for her.
Now, in an interview with Variety, Noel Gallagher isn't even taking a side because as he says, "they're just American idiots."
"You don't own your own f—ing shit, which is why when I finally left Oasis, I started my own record label, because I wanted to own them," he says.
"But I'm aware of the story of Taylor Swift and some idiot called f—ing Scooter. Scooter? Is that even a real name? [He adopts an American surfer accent.] 'Scooter. F—ing Scooter.' Um, I'm not a fan of Taylor Swift. I'm less of a fan of Scooter Brown or whatever his f—ing name is. They're just American idiots. Which, really, I'd be f—ing ashamed of them, if I were you."
More importantly though, this news gives us the opportunity to talk about Gallagher's upcoming tour with U2.
Late last month, U2 revealed that they would be bringing their highly-anticipated The Joshua Tree tour to Aussie shores.
Supported by Noel Gallagher's High Flying Birds, the tour is set to be the band's first in almost a decade, and will feature the Irish rockers performing their iconic 1987 album in full.
U2 The Joshua Tree Australian Tour
With Noel Gallagher's High Flying Birds
Tuesday, November 12th
Brisbane, Suncorp Stadium, QLD
Friday, November 15th
Melbourne, Marvel Stadium, VIC
Tuesday, November 19th
Adelaide, Adelaide Oval, SA
Friday, November 22nd (Sold Out)
Sydney, Sydney Cricket Ground, NSW
Saturday, November 23rd (New Show)
Sydney, Sydney Cricket Ground, NSW
Wednesday, November 27th
Perth, Optus Stadium, WA
Tickets on sale now via Live Nation
Watch Noel Gallagher's High Flying Birds – Black Star Dancing: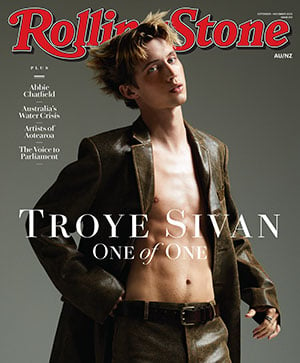 Get unlimited access to the coverage that shapes our culture.
Subscribe
to
Rolling Stone magazine
Subscribe
to
Rolling Stone magazine