A fire has engulfed one of inner Sydney's iconic venues early this morning, forcing workers and occupants at the Lansdowne Hotel to flee from the site, with as many as four fire trucks arriving on scene as thick black smoke was sighted billowing from the pub's upper floors.
As ABC News reports, around ten people were evacuated from the blaze after a fire broke out in a room on the third floor of the venue at approximately 8am this morning. The pub is a popular local in the area, regularly hosting gigs from local and up-and-coming acts, with their tagline of 'Love Your Music'.
Though initial reports suggested there were occupants trapped inside, firefighters later searched every room in the building, finding no bodies. Fire officers confirmed that there were no injuries reported as they led ten evacuees to safety.
The Lansdowne's manager Michelle Gonzales believes that the fire may have been deliberately lit. "Somebody said that an ex-girlfriend had lit up a box on a balcony maybe or just outside one of the rooms," said Gonzales. "They've been having a lot of domestic fights lately.""Somebody said that an ex-girlfriend had lit up a box on a balcony maybe or just outside one of the rooms." – Michelle Gonzales, Lansdowne Hotel
According to  News Ltd, one of the pub's residents Sabrina Valice was the first to see the fire at around 7:45am on the balcony shared by five apartments, she reports seeing a small piece of cardboard that had been set alight, and though she tried to extinguish the flames with water, the fire spread to the furniture and grew.
"We got the fire extinguisher but by that time the fire was at my window," she said.
The flames severely damaged the balcony and two bedrooms on the third floor of the pub, while police and paramedics were on site, disrupting traffic in the area, including citybound commuters on Broadway who experienced heavy delays as result of the fire, with the NSW Transport Management Centre issuing a statement to motorists to avoid travel near the site of the blaze.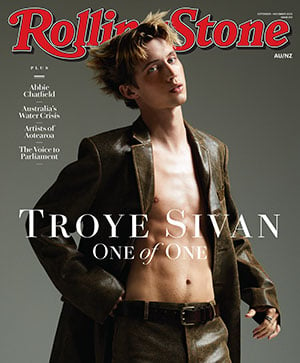 Get unlimited access to the coverage that shapes our culture.
Subscribe
to
Rolling Stone magazine
Subscribe
to
Rolling Stone magazine