Melbourne music duo Pierce Brothers have taken time out from their busy schedule of conquering Europe and the US to throw their support behind a growing campaign protesting Melbourne's new anti-busker provisions.
As Tone Deaf reported last month, Melbourne has placed a temporary ban on amplified busking on a stretch of Melbourne's iconic Swanston Street, a mecca for buskers from around Australia due to its high volume walking traffic.
The ban could potentially become permanent as Lord Mayor Robert Doyle, who considers loud buskers a personal pet hate, has taken it upon himself to see to it that Melbourne's popular Swanston Street buskers are silenced.
"I ring up our street trading people and tell them to go down and shut them up," he was quoted as saying in June. According to the Lord Mayor, the council received 264 official noise-related complaints about buskers between January 2013 and 30th June 2016.
The ban, which is currently in place and will continue until the trial concludes at the end of the month, has already inspired several petitions and a protest, which took place last month on the steps of Town Hall.
"Mayor Robert Doyle has banned amplified busking on Swanston St," Pierce Brothers wrote on Facebook. "This is one of the main spots in Melbourne. Without amplification there's no chance buskers will be heard over the trams or foot traffic."
"So much for being the musician's city." The duo, who got their start busking on spots like Swanston Street and Bourke Street Mall and now routinely sell out 800-capacity rooms, are urging Melburnians to sign a new petition addressed to the Lord Mayor.
Love Pierce Brothers?
Get the latest Pierce Brothers news, features, updates and giveaways straight to your inbox Learn more
"A knee-jerk reaction to a small amount of noise complaints over a 3 year period has lead the Melbourne city council to enforce a ban on amplified busking on Swanston St, a renowned busking location in Melbourne's CBD," the petition reads.
"The banning of amplified busking will severely impact not only the livelihood of the many musicians that use busking as their main income, but also detract from the culture of Melbourne, known throughout the world as one of the finest cities to busk in."
At the time of writing, the petition has amassed 10,177 signatures, just a few hundred off its 11,000 signature goal. You can sign the petition for yourself right here or check out Pierce Brothers' guide to busking here.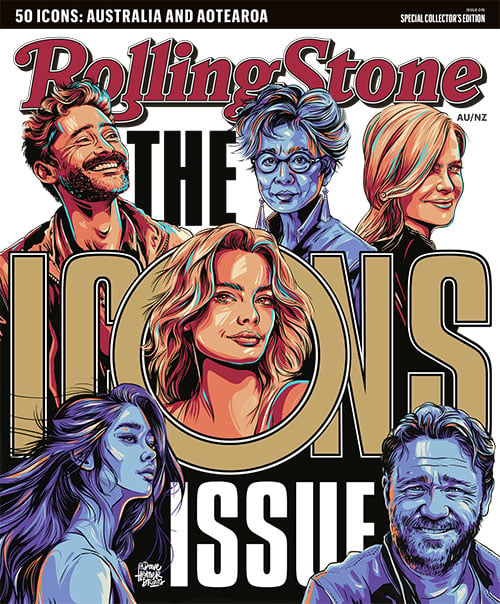 Get unlimited access to the coverage that shapes our culture.
Subscribe
to
Rolling Stone magazine
Subscribe
to
Rolling Stone magazine