Review: The Preatures & Ali Barter at the Melbourne Zoo Twilights, February 9 2018
This year's Zoo Twilights series has already been off to a flying start, with acts such as the Sunnyboys, Painters And Dockers, and The Cat Empire bringing their live show to the main stage at Melbourne Zoo. Of course, tonight was no exception, as Sydney's The Preatures gave an eager audience a crash course in what an Aussie rock band should sound like.
As music lovers slowly entered the zoo on a balmy Friday afternoon, it was clear that everyone was in the mood for a rock show, with band shirts, torn jeans, and long hair everywhere to be seen around the zoo grounds.
With support act Ali Barter taking up residence on the main stage, audiences were already getting their money's worth with this hometown muso delivering a comparatively short, but fiery set over the next 40 minutes.
Despite having been on the music scene for well over five years now, is been only in the last couple that Ali Barter has been seeing the respect and popularity that she so deserves, and it's easy to see why.
Playing cuts from her debut album A Suitable Girl, Barter gave fans a stunning performance, with her accomplished songwriting pairing up with her casual delivery and brilliant guitarwork to showcase her versatility on the live stage, tonight's audience was more than grateful for what they were witnessing.
Following a short intermission, attendees slowly began to find their positions within the zoo and began to murmur excitedly about what they were about witness. As a cover of Cake's 'Short Skirt, Long Jacket' played over the P.A., The Preatures poured onto the stage with and eagerness and excitability that the crowd shared with them.
Fresh from supporting rock icons the Foo Fighters just two weeks ago, these modern day legends soon proved why they're well deserving of also being called a world class rock act, as they delivered a set that was full of enough hits to make a band thrice their age blush.
The first date of their current 'Girlhood Continued' tour, the band looked every bit the part as their set's opening chords rang out, kicking off their current hit 'Girlhood', and giving singer Isabella Manfredi an open invitation to prove why she is one of the best frontwomen in Aussie rock today.
With her powerful voice, and a charismatic stage presence, Manfredi had the crowd in the palm of her hand as she gave her all on the stage, running around with such intensity that the performance could've been confused with an Olympic event.
As the performance continued, some small technical issues persisted, but the vast majority of the crowd hardly seemed to notice. Notably though, the bulk of the performance saw very little crowd movement from almost anyone outside of the front few rows, prompting Manfredi to help inspire some participation from those holdouts, commanding "even if you're bloody old, get up!"
Following a selection of the band's biggest tunes, including 'Somebody's Talking', 'Ordinary', 'Better Than It Ever Could Be', and 'Is This How You Feel', the band vacated the stage, leaving Manfredi alone for an emotional solo performance of recent cut 'Your Fan'.
Closing out the set with a rendition of 'Yanada' (featuring lyrics in the Dharug Indigenous language), the band had achieved everything they set out to do, as they noticed that almost everyone in attendance was on their feet, dancing like it was the last thing they would do.
As the lights faded, it suddenly became clear to everyone in the audience why The Preatures are considered one of the greatest live acts in Aussie rock today, proving, in case you had any reason to doubt it, that rock music is far from dead in today's music scene.
Check out The Preatures' 'Is This How You Feel?'
The Preatures' 'Girlhood Continued' Tour 2018
Tuesday, February 13th
#Apology10, Federation Hall, ACT
Saturday, February 17th
Mountain Sounds Festival, Central Coast, NSW
Friday, March 2nd
Twilight At Taronga, Sydney, NSW
Sunday, March 4th
Castaway, Rottnest Island, WA
Saturday, March 10th
Golden Plains, Meredith, VIC
Saturday, April 14th
Festival 2018, Brisbane, QLD
Also supporting Harry Styles nationally this April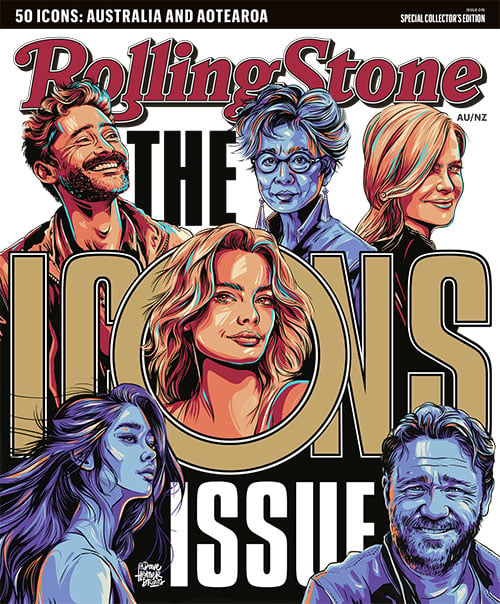 Get unlimited access to the coverage that shapes our culture.
Subscribe
to
Rolling Stone magazine
Subscribe
to
Rolling Stone magazine