Fans of Aussie punk music need to stand up and take notice, with Mount Gambier outfit Chelsea Manor today dropping their debut single, 'Creaming Soda'.
Over the last couple of years, the world of Aussie music was treated to the existence of a promising young band called The Skategoats. Formed in the South Australian city of Mount Gambier, the group put out a handful of tracks and set themselves apart as one of the most exciting upcoming groups on the scene.
However, after instant classics like 'There's Something About Mary Jane', and shows supporting the likes of US punk icons Teenage Bottlerocket, 2018 saw The Skategoats decide to call it quits.
But in recent months, there has been a hint of something new on the horizon, with most of its members going on to form a new outfit called Chelsea Manor.
Darker and more refined, but still maintaining the fun-loving attitude that permeates every one of their songs, Chelsea Manor are now making their formal entrance into the world, dropping their first single – 'Creaming Soda' – on triple j Unearthed recently.
Mixed and mastered by Daniel Antix from Def Wolf Studios, the track is an absolute banger. To celebrate the single, we sat down with guitarist and vocalist Bianca Hendy to get a crash course on the new group.
Get to know Chelsea Manor
Let's get the basics out of the way, who are you?
We are a three-piece band that you can find somewhere near a blue lake in South Australia. We consist of Ivan Heenan on bass, Michael Collins on drums, and myself on guitar and vocals.
How did you folks come to be in a group making music together?
We were previously in a band together that just wrapped up last year called The Skategoats. So that's actually been a bonus with the new project – having worked together before and being close friends, it makes a lot of the music-making process smoother.
How do you describe the sound of the new band?
This is a hard one, we're still kind of in the early stages of it all, but it definitely feels different than how The Skategoats did.
Plenty of live music fans would recognise you guys from your days in The Skategoats, what brought about the decision to put and end to that project and start anew?
Yeah, it wasn't the easiest decision to make, having built up a bit of traction and having some incredible opportunities, it wasn't a quick decision.
It was something we as a band stewed on for months, and after a couple member changes, we just kind of got together and agreed that it didn't feel right to go on under that banner anymore.
It felt like we had changed, the music had changed and it felt different. We all kind of felt it was time.
How does the vibe differ with your new project compared to the old one?
It's darker, it's moodier, more mature, and it has been getting described as the grown-up version of The Skategoats.
Are there any lessons that The Skategoats taught you that you're hoping to utilise in the new project?
Yeah definitely, we learnt a lot about the recording process with The Goats, so this time around for the first single we actually recorded everything at Michael's dad's house! Which was another learning experience in itself ,haha!
Oh, but most importantly, Ivan learned not to get too drunk at gigs before we hit the stage.
You guys have been pretty busy with the songwriting process already, have you got many songs in the works?
Yeah we've completed writing the EP, so we've just got the recording left. So we're kind of midway, but happy to finally get our first single, 'Creaming Soda', out there.
What was the inspiration behind 'Creaming Soda'?
The influence behind 'Creaming Soda' was a simple one; I just had a bunch of stuff in my head that I needed to get out, things I needed to hear and things other people needed to hear.
Once it all came together, we felt like it would be the best transitional track between the old and the new version of us. It sounds a bit lost and like we're just finding our ground, and that's where we were when we starting writing it.
When will fans be able to see Chelsea Manor perform some of these new songs live?
We have a show coming up on Friday, October 18th in Mount Gambier that hasn't been formally announced yet.
What's on the horizon for the band?
Now that 'Creaming Soda' is out, we're back into the recording process for the second single and the rest of the EP!
'Creaming Soda' is out now via triple j Unearthed. Give it a listen below, and be sure to check out Chelsea Manor on Facebook to keep up to date with future developments and announcements.
Check out 'Creaming Soda' by Chelsea Manor: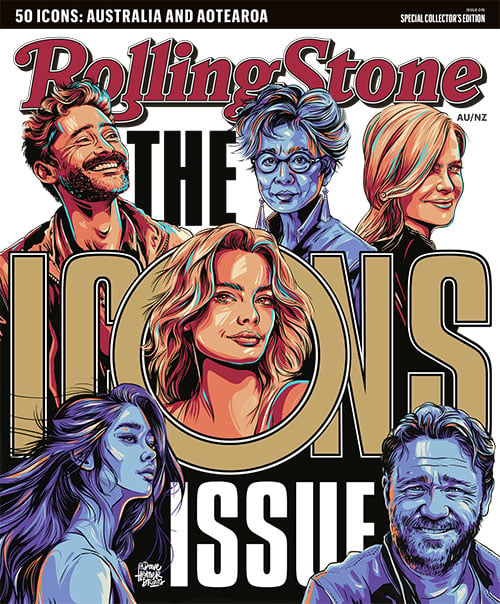 Get unlimited access to the coverage that shapes our culture.
Subscribe
to
Rolling Stone magazine
Subscribe
to
Rolling Stone magazine