We're happy to bring you Ultraviolet, the debut solo release from Melbourne singer-songwriter Oliver Downes. An impressive and eccentric work of baroque pop, it packs soaring melodies and sharp wit in equal measure, underpinned by intricate and eclectic chamber instrumentation.
The record's unique sound is partially the product of his collaboration with instrumental art-folk trio The String Contingent, which includes the talents of Graham McLeod on electric guitar, Chris Stone on violin and Oliver's sister Holly Downes on double bass.
Oliver has called upon a roster of talent for the album, which was recorded by Jimi Lloyd-Wyatt (Gossling), mixed by Richie Belkner (Sarah Blasko, Ngaiire), and features guest appearances from Sydney's Elana Stone and Brian Campeau.

"I really wanted to navigate these ideas of constraint and escape," he says of the record's themes, "how much wriggle room we have within our circumstances, whether there's any real way of escaping who we are and whether we should really want to."
Downes is frank about where his work sits in a music scene dominated by two opposing poles.
"Although I'm not the only person making art music using pop forms, or making alternative with small chamber-style groups rather than a more traditional band, I think it's an unusual thing to do in Australia, where rock and punk are such huge forces over one side of the table and sleek commercial pop weighs down the other."
It's evident that, despite a long process leading to the record's release, working with this array of talent helped to reinvigorate Oliver and imbue the tracks with a new energy.
"Having spent such a long time living with some of the songs, they can become stuck in a groove far too easily. Inviting superb instrumentalists in to create their own parts was a good way to shine some new light on each track and render them somehow new to me."
To bring the album to you in a live setting, Oliver will be launching it this Friday at the Wesley Anne, before heading out on a national tour with folk pop chanteuse Jess Locke in support, dates below.
Photo credit: Yana Amur
Oliver Downes Tour Dates
September 23 – Melbourne, Wesley Anne, w/ Jess Locke
October 16 – Katoomba, Hotel Blue, w/ Hinterlandt
October 20 – Sydney, Django Bar, w/ Hollie Matthew
October 21 – Canberra, Smith's Alternative, w/ Hinterlandt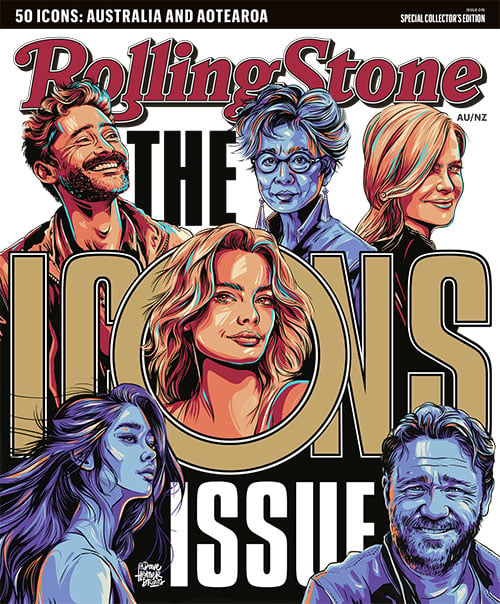 Get unlimited access to the coverage that shapes our culture.
Subscribe
to
Rolling Stone magazine
Subscribe
to
Rolling Stone magazine