Call it superstition, but the curse on Australian hip hop tours seems to have struck again.
Following shortly after the announcement that Movement Festival had suffered setbacks, including losing headliners 2 Chainz and Angel Haze from the lineup and downsizing to indoor venues, all-ages urban music festival Supafest is likewise undergoing some major drama.
In downplaying the controversy of lineup dropouts and spiralling debts, owing investors nearly $2 million in debts, as well as owing fan's refunds over Supafest 2012, festival promoter Dwayne Cross of Paperchase Touring was far more optimistic about this year's Supafest 4, promising a "drama-free" event and a "safe… promoter-friendly" lineup.
But with just one week until the event's kick-off in Perth, before clashing with Movement Festival in three capital cities, Cross and the Supafest team have reportedly lost both their Melbourne and Brisbane venues.
With a lineup featuring 50 Cent, T.I., Akon, Ne-Yo and a host of other rap and urban artists, Supafest was to roll into Flemington Racecourse in Melbourne on Saturday 27th April, but according to FasterLouder the Victoria Racing Club have announced that the festival will not be held at the Racecourse as planned.
Issuing a statement that reads:
The Victoria Racing Club has provided the promoter Supafest with the opportunity to meet its contractual obligations with respect to the venue booking of Flemington Racecourse for their event Supafest 4. However, the promoter has failed to meet those contractual obligations and accordingly, the Victoria Racing Club, has had no alternative but to cancel the booking."
All marketing and promotion for Supafest lists Flemington Racecourse as the Melbourne venue, and the statement adds that the Victoria Racing Club has "sought to make contact with [promoters] to direct them to remove all such references. The official Supafest website has reverted to a TBA status for the Melbourne leg of the event, and Paperchase Touring have noted that there will be a statement on the Melbourne venue "shortly."
Rumours have also been circulating that Supafest has also lost its Brisbane site at the RNA Showgrounds, with the venue's official website showing no listing of the event – though the Supafest website shows no sign of change for the Brisbane leg of the festival.
There are also concerns, as FasterLouder points out, that a number of the headlining acts will not make their scheduled appearance, echoing last year's turn of events in which P, Diddy, Missy Elliot and Rick Ross were pulled off the lineup days out from the event; with some revealing that they were never even booked for the event in the first place.
Former Supafest promoter John Denison has fuelled some of the lineup dropout speculation. Denison left the Supafest promotions team last year amidst the broiling controversy, and is currently teasing plans of launching his own rival hip-hop festival, called Hype, this November – but that hasn't stopped him from taking the time to speculate about his former business partner's lineup worries.
Tweeting in response to a fan enquiry over TI and Ne-Yo's Supafest appearance, Denison writes:
Current Supafest promoter Dwayne Cross recently made comments about the "really safe" festival lineup in the media, saying there would not be a repeat of the drama of Supafest 2012 that led to a spate of lawsuits, involving both the PPCA over failing to pay $13,200 owing in collective royalties, and being slapped by a lawsuit from US-based booking agents, the American Talent Agency, in the the New York Supreme Court.
"What I've done this year in particular, is use a number of artists that I've worked with over a period of time," said Mr Cross, who has helped with the debut Australian tours for Jay-Z, Kanye West, and Rihanna in the past.
"Due diligence has been employed by myself and the team we are working with to figure out how the line-up is going to be powerful and sell tickets but also be promoter friendly," he added.
Thousands of ticket-holders are also becoming agitated over the promises made to make amends for delayed refunds over last year's ticketing woes. Those still awaiting reimbursement were assured there would be compensation, even as Supafest organisers rolled ahead with announcing their 2013 festival plans despite surmounting debts of $2 million to creditors. But there has been little communication over the free tickets to this year's event that festival-goers were promised in place of a refund, and few updates on the Supafest website and Facebook pages, save for press from artists on the bill.
Tone Deaf contacted Supafest in regards to the rumoured venue changes and cancellations but a response was not available at time of publication.
Supafest 2013 Lineup
50 CENT / T.I / AKON / NE-YO / WAKA FLOCKA FLAME / J COLE / YOUNG JEEZY / MINDLESS BEHAVIOUR / DJ UNK / DJ NINO BROWN / DIZZY DOOLAN PHINESSE / KEVIN MCCALL
Supafest 2013 Dates & Tickets
Members Special Limited Pre-sale Tickets On Sale Monday 11th March Midday – Midnight (12hr Members Access)
General Public Special Limited Pre-sale Tickets On Sale from Tuesday 12th March Midday
Thursday, 25th April – Perth Arena
Tix: http://www.ticketek.com.au and http://www.supafest.com.au
Bling Ring $210 + booking fee + transport
General Reserved Seating $115 + booking fee + transport

Friday, 26th April – Sydney ANZ Stadium
Tix: http://www.ticketek.com.au and http://www.supafest.com.au
Bling Ring $210 + booking fee
General Admission $115 + booking fee
Saturday, 27th April – Melbourne Flemington Racecourse
Tix: http://www.ticketek.com.au and http://www.supafest.com.au
Bling Ring $210 + booking fee
General Admission $115 + booking fee
Sunday, 28th April – Brisbane RNA Showgrounds
Tix: http://www.ticketek.com.au and http://www.supafest.com.au
Bling Ring $210 + booking fee
General Admission $115 + booking fee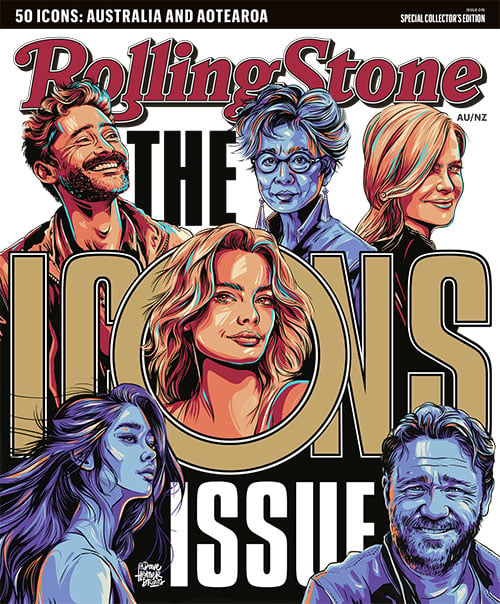 Get unlimited access to the coverage that shapes our culture.
Subscribe
to
Rolling Stone magazine
Subscribe
to
Rolling Stone magazine