Taylor Hawkins has spent over 20 years as the charismatic drummer of stadium rockers the Foo Fighters, but now the famed percussionist has described what it was like hearing Nirvana's iconic '90s music anthem 'Smells Like Teen Spirit' for the first time.
In a 2018 interview with Beats 1's Matt Wilkinson (via Ultimate-Guitar), Hawkins touched upon a number of topics, including the moment he first heard Nirvana and the impact that the group had on '90s music and alternative rock at the time.
"We talk about the changing of the guard when Nirvana's Nevermind came out and it really kicked open the door and kind of got rid of what people called plastic hair metal," Hawkins explained. "I really realized it just being up onstage with Axl the other night they were the first tickle if you will, into what became alternative rock.
"When I heard Appetite For Destruction when it first came out, it was scrappy and you knew there was danger in that band," he continued. "The songs have endured and there's no more alternative rock any more – we're just a bunch of dads playing music now. All of that has gone by the wayside."
While Taylor Hawkins first came to fame as the drummer on Alanis Morrisette's '90s music staple, Jagged Little Pill, it wouldn't be until just two years later when he joined the Foo Fighters.
However, deciding to cast his mind back a couple of years before he joined the Foo Fighters, Taylor Hawkins also addressed the first moment that he heard 'Smells Like Teen Spirit', completely unaware that he would one day be playing in the same band as Nirvana drummer Dave Grohl.
"We sat there and waited on MTV, like you used to do back in the day and watch videos," he explained. "'Here it is!' I was just like, 'Fuck!' It was literally that same moment that all those kids in America had when The Beatles played on Ed Sullivan."
Love Foo Fighters?
Get the latest Foo Fighters news, features, updates and giveaways straight to your inbox Learn more
"Like literally, I remember where I was and the color of the light outside changed," he continued. "I don't know if they knew what they were doing when they made Nevermind, but they made a perfect, pristine and yet still reckless and amazing record.
"And then, their answer to that was to make an even less pristine and even more guttural thing. But the guy [Kurt Cobain] just couldn't help but write perfectly beautiful, amazing melodies, haunting lyrics and the band was pretty good too!"
Check out Nirvana's '90s music anthem 'Smells Like Teen Spirit':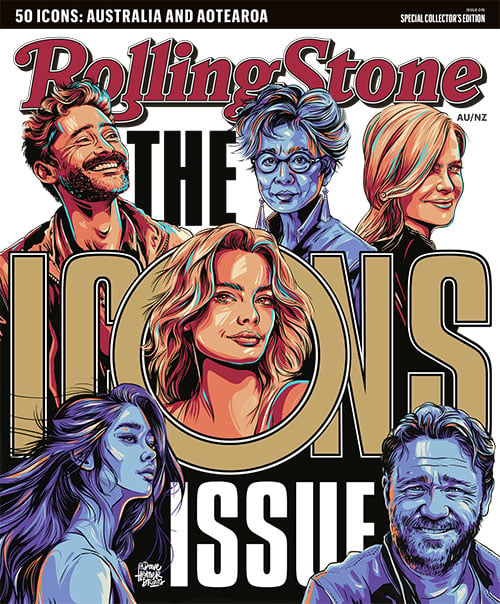 Get unlimited access to the coverage that shapes our culture.
Subscribe
to
Rolling Stone magazine
Subscribe
to
Rolling Stone magazine