Earlier this week, triple j announced they would be launching a new remix competition following the success of their Hermitude competition last year. This time around, the national youth broadcaster wanted bedroom producers to take on one of the most sacred of Australian tunes.
We're referring, of course, to the theme from Aussie children's television staple Play School, which is celebrating an incredible 50 years on air this year. triple j have shared the stems to the show's classic 'There A Bear In There' theme and are encouraging listeners to make it a banger.
Always raining on any parade they sense might be marching through town, The Daily Telegraph have expressed their outrage that such a competition is going down and published an op-ed courtesy of columnist Kathy McCabe, who calls the whole thing "abominable".
"No one of sound mind or musical taste could possibly want to hear the Play School theme as a club banger," she writes. "It was mildly entertaining when the ABC News theme was given the doof doof treatment from Pendulum in 2010."
"But 'There's A Bear In There' is a sacred slice of the Australian cultural soundtrack and should be protected as it turns 50 rather than carved up and spat out for the dance floor." Whilst McCabe admits it's all just a bit of fun, she sees it as the latest in a string of "hideous musical ideas".
"American heavy metal heads Disturbed, I am pointing at you," McCabe writes. "What on earth possessed the hard-rocking band to go soft with their version of the Simon and Garfunkle classic 'The Sound Of Silence'."
"It is way past time that musicians — and their record company masters — ceased retreading, reinventing or remixing what exists and created their own musical magic," she continues, also hitting out at remixes of Tracy Chapman's 'Fast Car' and Train's upcoming Led Zeppelin II remake.
"You wouldn't do it to a film classic like Gone With The Wind, a revered novel like To Kill A Mockingbird or a beloved television series like Seinfeld." So what does any of that have to do with triple j? Anybody's guess. After all, it is the Daily Tele.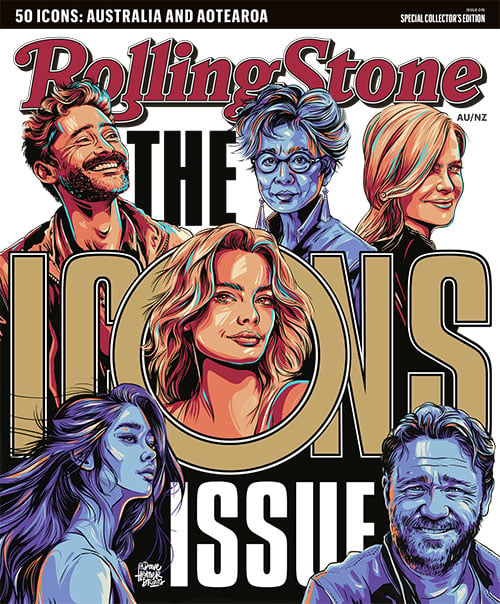 Get unlimited access to the coverage that shapes our culture.
Subscribe
to
Rolling Stone magazine
Subscribe
to
Rolling Stone magazine