Now that we're well and truly kicking into the year, it's time to get those peepers out to find "the next big thing" of 2014.
If hip hop is your game, we're happy to say that this task has been taken care of for you by the folks at XXL Magazine, who have detailed this year's "Dirty Dozen" Freshman List, the 12 rappers you need to know in 2014, as FasterLouder reports.
The Freshman List is undertaken by the US publication annually, and last year's XXL Mag list included the likes of Joey Badda$$, Schooboy Q, Angel Haze, Action Bronson and Ab Soul –  so clearly, these guys know what they're talking about.
So without further ado, let us introduce to you the names that are bound for the bright lights in alphabetical order:
August Alsina
This 21-year old produces a very easy on the ears kind of sound that pertains to a more soulful R'n'B hiphop type beat. The New Orleans youngester freshly released his debut record, Testimony, which featured a long list of collaborators that includes the likes of Rick Rush, Pusha T, B.o.B. and Trinidad James. With such an esteemed list of artists, is there any wonder XXL are singing his praises.
Chance The Rapper
Topping this list is Chancelor Bennett, known formally known by his moniker Chance The Rapper. Receiving accolades for mixtapes in 2013, as well as his debut record Acid Rap, that was met with critical accliam and featured a myriad of guest appearances from the aforementioned Action Bronson, Ab Soul not to mention Australian bound Childish Gambino, the Chicago native is set to explode in 2014.

Isaiah Rashad
Have you heard 'I Shot You Down'? If so, you know why this burgeoning rapper is on this list, if not – click below, NOW! The track is huge and is one of the only pieces from Rashad's debut mixtape to guest star any other contributors – namely Schoolboy Q and Jay Rock. January witnessed the release of his debut record Cilvia Demo, a 14-track killer that the rapper himself quote as "real peaceful. Real calmful."

Jarren Benton
One of the older crew of XXL's "Dirty Dozen" alumni of 2014, Benton has kicked around the south east of the US and is signed to the independent label Funk Volume. Releasing his debut record entitled My Grandma's Basement of 2013, the 32-year old's produces dangerous, intimidating jams. 
Jon Connor
There are very few within the music industry that received praise from their idols, however for this Michigan born rapper, that fantasy has become a reality. Due to his bold raw lyricism, Connor has been given the nod of approval from the likes Nas, Big Sean, Rick Ross and Busta Rhymes. Justifcation? Dig 'Judge and Jury'.

Kevin Gates
The latter part of 2013 was massive for this rapper. Dropping his mixtape The Luca Brasi Story which the likes of SPIN heralded as "easily the best rap-related thing", whilst Rolling Stone rated his track 'Wylin' at #40 on their best songs of 2013. This year, gates dropped another mixtape entitled By Any Means, that has allowed Gates to gain further widespread praise.
Lil Bibby
After hearing the deep baritone-esq raps of this artist you wouldn't believe us if we told you he was only 20! Bibby's lyrics tell substantially of his growing up, having stated that East Chicago was a hard place to grow up and that he'd witnessed a lot of "different" things. This one produces gritty, serious beats.

Lil Durk
This fresh-faced 21-year old believe it or not has not even released an EP, let alone an LP, yet there is enough buzz to garner him one to watch for 2014. 'Dis Ain't What You Want' from his 2014 mixtape Signed To The Streets 2 has a mass of buzz, resulting the Chicago-born rapper to land a deal with Def Jam Records.

Rich Homie Quan
Dequantes Lamar was once an aspiring baseball player that instead turned to the world of hiphop, and we are better for it. Having lent his blunt vocals to YG's smash 'My N****', this southerners name has become more than established in the rap game, producing the charting success 'Walk Thru' featuring Problem.

Troy Ave
Dropping his debut record New York City: The Album at the end of 2013, this 28-year old extraordinare's first piece of wax featured the likes of Wu-Tang Clan's Raekwon (that's right!) as well as N.O.R.E and Pusha T. As the name suggests, the vinyl is heavily themed by Brooklyn and NYC pride, a strong contribution to the east coast scene. 
Ty Dolla$ign
A little older than the remainder of this year's dirty dozen, Dolla$ign was picked up by Whiz Khalifa's Taylor Gang Records. Insofar, this man has only release a 7-track EP, Beach House, at the beginning of this year with contributions from a star-studded cast included the 'Black and Yellow' artist himself, Casey Veggies, Twista, Nate Howard and Jay Rock, that has created a surmountable amount of hype.

Vic Mensa
Originally a member of the crew Kids These Days that have since dissolved, Victor Mensah has pursued a solo career, lending vocals to the aforementioned Ab Soul and Chance The Rapper. The artist has generated an incredible amount of hype with tracks like 'Orange Soda'  and 'Hollywood LA'. He's even support the likes of Danny Brown on his European Tour. Clearly, this Chicago rapper will have his name in the lights.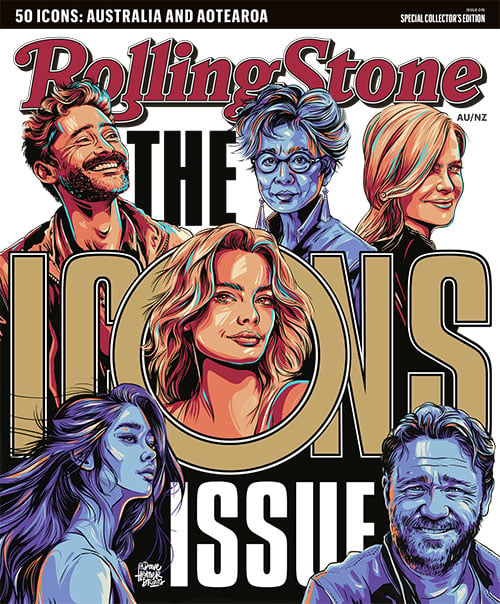 Get unlimited access to the coverage that shapes our culture.
Subscribe
to
Rolling Stone magazine
Subscribe
to
Rolling Stone magazine