Last time Melbourne's Thornhill travelled to Mackay, North Queensland, they were touring as the support for Brisbane rockers The Butterfly Effect's prodigious return.
They will return to the same venue on Saturday, May 20th, but this time as the headliners for Off The Record, the new regional tour from the crew behind the annual UNIFY Gathering.
Thornhill's vocalist, Jacob Charlton, says the thought of headlining a show with acts like Void of Vision, Young Lions, Wildheart and Arcade Stories is surprising and "weird" but he's looking forward to the event.
"We've only played there once," he says. "But the reception was good so hopefully we can do it justice."
The band just announced their Dressed to Kill regional Australian tour, which also features Off The Record's Young Lions, along with Inertia and Tapestry. It will be the band's first regional headline tour since the middle of COVID, so while they are keen to get back out to the regional areas, Charlton says he's interested to see how it goes.
Love Live Music?
Get the latest Live Music news, features, updates and giveaways straight to your inbox Learn more
"I don't really feel stressed for headline tours; regardless, I think the people that are going to be there are the people that you want to be there, so it's always going to be a good time," he says. "I don't really care about the whole sell out thing, it's more about playing shows."
Playing shows is something Thornhill will be doing a lot of over the coming months: not only do they have two Off The Record appearances (their second will be at Adelaide's Hindley Street Music Hall on May 26th) and almost a dozen headline shows throughout May and June – they're also preparing to leave for their third tour of the USA in a matter of days.
"They have BandWagons, but we're a poor band, we can't really afford to be on a BandWagon half the time, so we've hade to do it rough twice, both times we've been there," Charlton laughs. "This time we're sharing a BandWagon with Banks Arcade, our friends, so it's going to be a lot more chilled out – we're very keen for this one, because you get to sleep overnight, you get to have a bed and chill out a bit when you're playing 36 shows."
Thornhill's second album, Heroine, was released mid-2022 and was nominated for Best Hard Rock or Heavy Metal Album at last year's ARIA Music Awards. With their upcoming tour, though, Charlton says the band plans to "give the whole writing on the road thing a go" this time.
"I think now that we have a BandWagon we're going to bring some recording stuff, and we're going to separate jobs on the tour, so Ethan (McCann) and I can kind of be more focused on writing the music while those guys deal with the day-to-day tour stuff," he explains. "I'll let you know how it goes – I don't know, it's probably not going to work – but we have a deadline, and it's creeping up, so I guess the next thing for us is to really just come out with a new banging sound that we're yet to find."
The band is trying to find new processes that work, and although McCann and Charlton "generally bunker down and do it," they're keen to try something different this time.
"Last record, for Heroine – I mean, COVID was a bit of a nightmare for this – but when we could we'd hire a place for a week or two and just grind it out for as much as we can," he says. "I think we want to give the old school grungey, rocky, 'Silverchair in the garage' kind of vibe, this time, and just involve the rest of the band and be more of a 'band' band, rather than, 'I'm going to sing on top of something Ethan made in his bedroom,' you know?"
It's difficult finding time for things like writing trips, Charlton explains, when the band already spends so much time away from loved ones, which is why they're keen to explore a new technique this time.
"It's like yeah, I would love to go away with the band that I've already been going away with, but I need to come home and spend time with my girlfriend, too, so it's like, got to figure that one out," he sighs. "And I'm still figuring it out, so… it's part of life, innit?"
It's a juggling act Charlton didn't expect when he signed up for a career in music. It's also something he would like to discuss with younger, up and coming bands – perhaps at one of the Support Act/APRA AMCOS workshops on the Off The Record tour.
"I think it's definitely not talked about a lot: not only your mental health on tour but why exactly your mental health is bad on tour, and what your job entails if this is what you want full-time," Charlton says. "I think while I've been juggling my own personal life and trying to pay rent and having the absolute love of my life and leaving her all the time to fulfill this very single man career right now, I think that's something I'd definitely want to discuss with younger bands, just to see where people's hearts are and what they think they're doing it for… kind of give people an insight on what we do that we didn't know about."
The catch-22 for Thornhill – and in fact any touring artist – is the less time spent at home, the better their career is doing. For Charlton and his bandmates, some of these lessons haven't come easily.
"What we have very much realised – and changed very dramatically, even in the last six months of touring with the amount that we were overseas – is that your support needs to come from your band," he says. "You have to be so completely honest and open and understanding with everyone's shit, because everyone's got shit."
It can be particularly difficult in the male-dominated music industry, Charlton adds.
"I think sometimes – especially when they're boys, because boys can be really bad – when you're in that group you can be sucked in to not wanting to talk about shit and not wanting to express what things are really getting you down," he says. "But we have first-hand really seen how negatively that impacts everything, and we've been on the ropes a couple of times recently, and we've had to make some big changes in the way that we operate."
In September 2022, Thornhill announced that guitarist Matt Van Duppen would be "stepping aside from performing and touring" to focus on managing the band full-time. Van Duppen joined Thornhill in 2017 following the departure of founding guitarist, Sam Anderson, and took on a managerial role at the same time.
Charlton explains the band has seen great outcomes from being able to talk openly, and treating everyone within the band's immediate circle as family. "I think people in charge of your higher-up roles, even your crew – everybody needs to be family," he says. "Because that's why you do it."
Thornhill formed right after the bandmates left high school, so early on their goals weren't all that lofty. Charlton says they wanted to play with all of their favourite bands, and be on their favourite label, which the band achieved within the first two years of inception.
"We are insanely lucky for that, but I think we've always kind of been big dreamers, and we just want more and more the more we do it, so I don't think that will ever be quenched," Charlton laughs. "I think now it's more about fulfilling the dreams we've had on top of those dreams we've accomplished."
Indeed, Charlton experienced a full circle moment when the band opened for Architects at Melbourne's Festival Hall earlier this year.
"I watched Parkway (Drive) play there when I was 14… I think Northlane played 'Worldeater' for the first time live at that show, and I remember that was a big deal back then – well it was a big deal in their career, too," he laughs. "But was cool to just see how those venues kind of run and see how it looks on stage."
More information about Off The Record can be found here.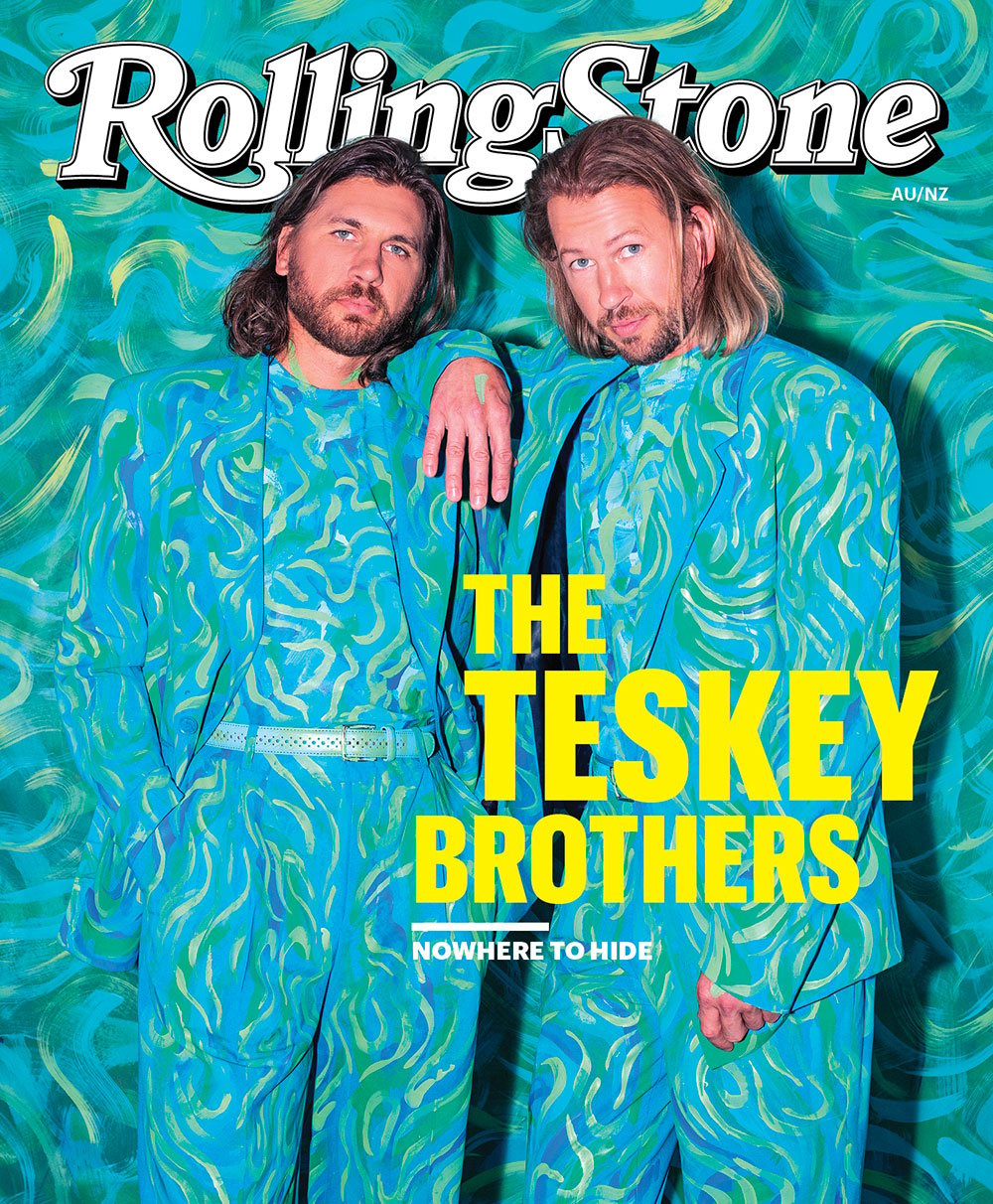 Get unlimited access to the coverage that shapes our culture.
Subscribe
to
Rolling Stone magazine
Subscribe
to
Rolling Stone magazine