Tasmanian band Threats have been creating their second studio album in the state's most exciting new recording studio, Frying Pan Studios at Hobart's Mona.
For guitarist Dale Evans and vocalist Bek Binnie, the experience has been nothing short of mind-blowing. "We've only ever done recordings in dank rehearsal studios with our mates in the past," Evans explains. "Then going into [Frying Pan Studios] and looking at a microphone that's worth more than everyone's entire set ups combined is pretty unreal.
It's not just the studio itself that makes the experience special, Binnie adds. "It's pretty unreal just to be in the Mona setting," she says. "Driving up into Mona every morning and getting to walk around the grounds with (Mona founder) David Walsh tagging behind and that sort of stuff, it was all pretty luxe."
Frying Pan Studios made waves recently when it was revealed to house an ex-Abbey Road REDD.17 recording console used by The Beatles, Pink Floyd and The White Stripes – under the guidance of head producer and engineer Chris Townend, who has worked with acts like Portishead, D12, Silverchair and Augie March.
And Evans and Binnie and the rest of Threats – bassist Kane Parsell and drummer Matt Cocks – were the first band to experience the architect-designed studio space.
Love Metal?
Get the latest Metal news, features, updates and giveaways straight to your inbox Learn more
"We actually got approached by Chris, who is running the studio," Evans reveals. "I believe that came about because he had asked Ben Salter, who basically lives at Mona, who where the Tasmanian bands he should look at, and I think Ben pretty much just said 'Threats' and that's it from what we've heard, which is absolutely lovely of Ben."
Frying Pan Studios is an exciting addition to Tasmania's music scene, but Evans insists the community has been thriving for a long while anyway.
"I came to Tasmania for a six month holiday 14 years ago. And the music scene is a lot of what kept me here," he says. "I wouldn't have been in bands I don't think if it wasn't for Tassie. I certainly wouldn't be playing guitar – I hadn't touched a guitar until 10 years ago. But there's something about Hobart that is just incredibly welcoming."
"Welcoming and encouraging," Binnie adds. "There's not that competition like you feel in other capital cities. Everyone supports each other, brand new projects. I'd never sung in a band or fronted a band before I joined Threats, but everyone got on board with that: 'give it a go, you'll be right!' (Laughs) And here we are."
Still, Frying Pan Studios was needed. "Red Planet was the only studio in Hobart, and that died a slow death over the course of a few years, but that has been actually gone for a couple of years now," Evans explains. "So there isn't actually another recording studio in Hobart that I'm aware of." Some recording happens at the Conservatorium, they say, but that's more for "uni students to learn in."
"It's kind of the exact opposite of the Mona one – make it as inaccessible to everyone as possible," Evans laughs.
Threats self-released their debut album, I've Been Disappointing Lately, in 2021, followed by a split 7-inch release with fellow nipaluna/Hobart band, Smug Anime Face, last year. A lot of the first record was Threats finding its feet as a band, Evans says.
"A bunch of that is, I guess, the logical continuation of the last band and just kind of continuing to do the same thing," he says. "And now – we've talked about it a bit – no one has actually written a Threats song in a couple of years now; so instead of someone coming in and being like, 'Here's a finished song,' now someone comes in and is like, 'Here's one riff,' and then as a band we spend four months pulling it apart and writing a song around that one riff until that riff's not even in the song anymore."
The new record – working title Damage/Control – brings all four band members' input together into a more cohesive sound… which is still chaotic, according to Binnie.
"Chaotic is a good term; but also it's not that sort of chaotic hardcore punk that's hard to listen to and it changes all the time," she claims. "It's chaotic, but we sit into the riffs, and we let a groove happen for a while amongst all the chaos."
Working at Frying Pan Studios was a vastly different experience to how they recorded their debut album. "I think there were more microphones on the drum kit than we used on the whole recording of the first album, and one of the mics was worth more than everything put together that was used on the first record," Evans says.
"Everyone I've ever done a record with has been exceptionally talented and done amazing things, but when you're limited to what your expendable income can buy for yourself and what you can borrow off your bands in the space that you're doing it in, there's a level that you can get to and that's it."
Despite its state-of-the-art facilities and impressive collection of both vintage and modern recording equipment, perhaps the best thing about Frying Pan Studios is that it's designed to be affordable to local artists.
"The studio is affordable to small artists, and they have this idea of trying to capture the essence of Hobart's music scene, which is refreshing," Binnie says. "They're not wanting to fill it up with bookings of bands that are going to pay whatever to get in there."
Threats is one of many local bands that has played at Mona, which has helped them afford the cost of studio time.
"I've heard a few bands around say that the call playing on the Mona lawns a 'fundraiser' as in, 'We're doing a little fundraiser guys, we want to print some merch,'" Binnie laughs. "They pay well and it's refreshing, because it means bands can function as a band – you can play a show on the Mona lawns and you get enough money from that to do a merch run, or press a record that you might have done DIY, and now you can use that money to go into the studio there."
After supporting A Wilhelm Scream recently, the band is now working with Music Tasmania on some grant money with hopes of heading to BIGSOUND later this year.
"Between jobs, family and financial restraints, leaving Tassie is a lot more logistically different and financially different to being on the mainland," Evans says. "So it's slightly harder than it could be."
For now, the band is looking forward to releasing something they're "incredibly proud" of, and saying yes to more shows after taking almost six months off regular gigging to get ready to record.
"I think we might try and swing it around to a few labels that we'd like to be on and see what some ears think about it," Binnie says. "We're not looking for fame and glory, we just want to play some really fun shows."
You can find out more about Frying Pan Studios here. You can follow Threats on Instagram.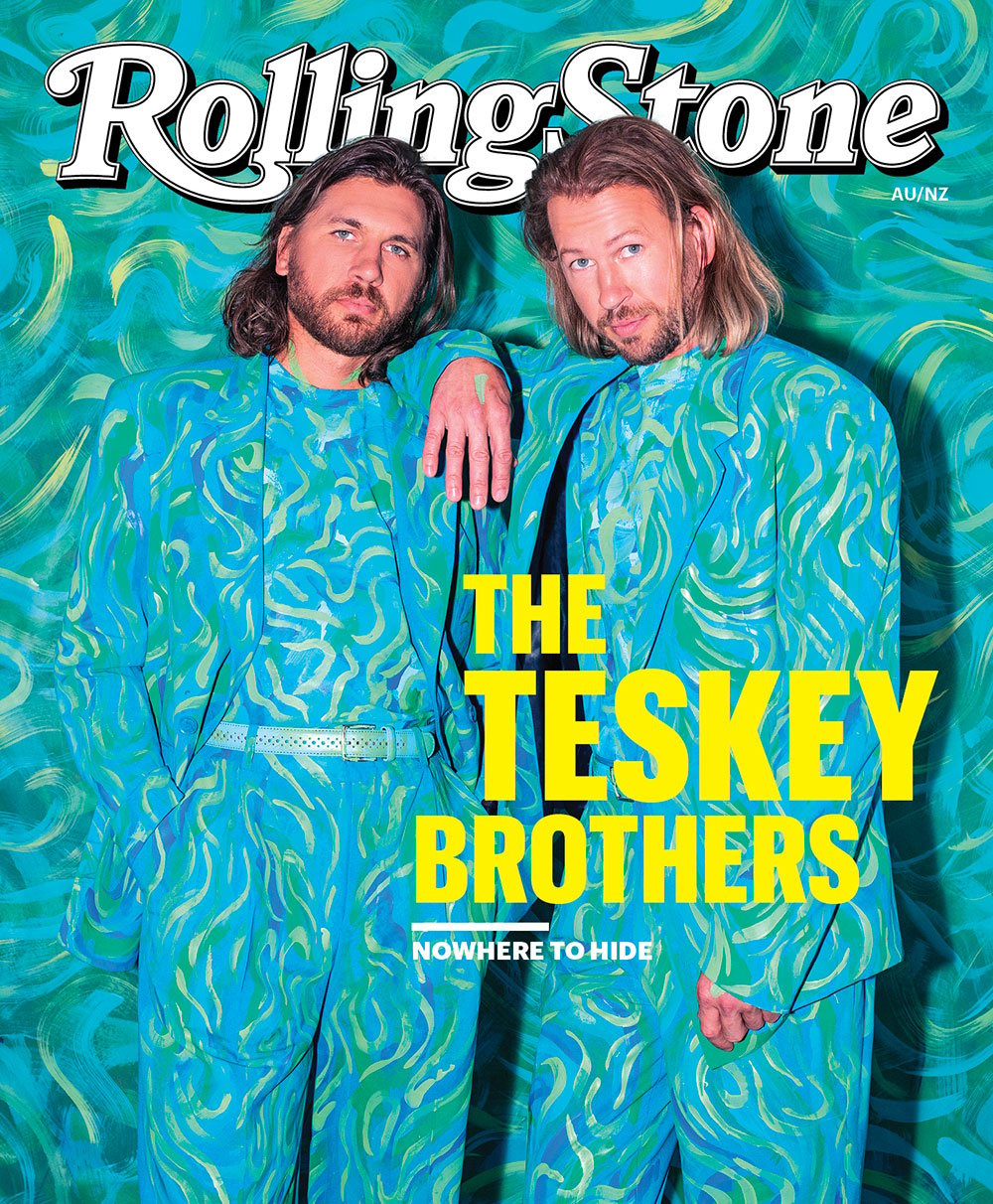 Get unlimited access to the coverage that shapes our culture.
Subscribe
to
Rolling Stone magazine
Subscribe
to
Rolling Stone magazine