The estate of the late Tom Petty has retaliated with legal action against Donald Trump's use of one of his most famous songs at a rally over the weekend.
Trump's first rally since the coronavirus pandemic first broke in the US took place in Tusla, Oklahoma overnight, with the POTUS playing out Petty's 1989 classic 'I Won't Back Down'. As it turns out, Trump had not sought permission to use the song as part of his campaign.
Now Tom Petty's estate has issued a cease and desist letter, and in a statement called the campaign one of "hate" that Petty would never want his music to be associated with.
"Trump was in no way authorized to use this song to further a campaign that leaves too many Americans and common sense behind," read the statement, posted to the official Tom Petty twitter account.
It was signed by Adria and Annakim Petty, his two daughters, as well as both Dana Petty, his wife at the time of his death in 2017, and Jane Petty, his former wife
"Both the late Tom Petty and his family firmly stand against racism and discrimination of any kind. Tom Petty would never want a song of his used for a campaign of hate. He liked to bring people together," continued the statement.
'I Won't Back Down' is one of Petty's most iconic releases, appearing on the 1989 solo album Full Moon Fever.
Love Classic Rock?
Get the latest Classic Rock news, features, updates and giveaways straight to your inbox Learn more
"We want to make it clear that we believe everyone is free to vote as they like, think as they like, but the Petty family doesn't stand for this. We believe in America and we believe in democracy. But Donald Trump is not representing the noble ideals of either.
"We would hate for fans that are marginalized by this administration to think we were complicit in this usage. Concurrently, we have issued an official cease and desist notice to the Trump campaign."
— Tom Petty (@tompetty) June 21, 2020
It's not the first time that Trump has used music at his rallies or during his campaigns without asking for permission.
Just this year the Village People demanded he stop playing their songs at political events, while REM spoke out in 2015 when Trump was running for office and used 'Moronic Charade Of A Campaign' at one of his rallies.
Both Rihanna and Axl Rose have called Trump out for treating their music like it's just up for fair use.
We get the feeling this won't be the last time the POTUS shows his contempt for musicians and their intellectual property…
Check out 'I Won't Back Down' by Tom Petty And The Heartbreakers: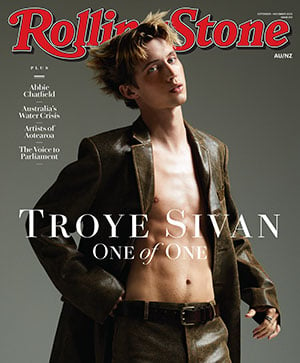 Get unlimited access to the coverage that shapes our culture.
Subscribe
to
Rolling Stone magazine
Subscribe
to
Rolling Stone magazine