The debate over Triple J's latest Hottest 100 results has continued to simmer this week, following Oasis topping the poll for their anthem 'Wonderwall' in 'Hottest 20′ celebrating 20 years of the Hottest 100 countdown where listeners were invited to vote on what they thought were the best songs of the last two decades.
But it wasn't the Gallagher brothers win that has captured peoples attention, but rather the continuing lack of female vocalists and musicians that managed to make it into the top 100. To be fair, at least this list actually contained some women musicians.
When Nirvana's 'Smells Like Teen Spirit' was crowned the winner of the 2009 Hottest 100 Of All Time, that poll lacked a single female entrant in the list, with a report by The Australian triggering Triple J's current affairs program Hack to take an internal investigation into the 'no women' poll.
Still, despite the poll being entirely democratic and therefore reflecting the tastes of the voters and not Triple J, bosses at the youth-orenitated station have decided to step in and address the growing criticism over the gender divide after it was suggested by pop culture website Junkee that Triple J actually played very little music made by female musicians and that a gender quota should be enforced.
Triple J manager Chris Scaddan took exception to the accusations, labelling them "incorrect" in an op-ed on the ABC website, and arguing that "we support a wide selection of female artists on triple j radio every day." In fact, the only thing Scaddan believe that be truly drawn from the latest Hottest 100 poll is that people voted for 'Wonderwall' more than any other song. "It's a popular vote so can only reflect the tastes of those who participate," says Scaddan.
"The suggestion that triple j has a massive gender skew in listeners is incorrect."
Regardless, Scaddan decided to take the accusations head on. "In total, there were 9 songs in the list with lead or co-lead female vocals and 9 other songs from bands featuring women (making up 18% of the total poll)," he said.
"This has resulted in a suggestion that triple j needs playlist quotas for female artists. Unfortunately the core argument in that article is based on the incorrect summation that triple j plays just above 5% female artists. In reality, triple j's 2012 playlists contained 29% female lead and co-lead vocals, with 36% of artists we played in 2012 including a female member. "
"The suggestion that triple j has a massive gender skew in listeners is incorrect," he added. "In 2012, triple j's 10+ audience was 55% male and 45% female (Source Nielsen, S1-8 2012). More men, but hardly over the top."
"Rest assured, triple j takes diversity very seriously and I'd argue we spend more time acting on it than most other media outlets in the country," he finishes. "This means diversity of genres of music, diversity of Australian and indigenous content, diversity of genders and nationalities, diversity of voices on air during talkback and diversity of issues discussed on our youth affairs program Hack."
It seems that controversy and the Hottest 100 go hand in hand, with this year's number one winners in the annual list, Macklemore & Ryan Lewis, and their ubiquitous thrift hop hit ruffling more than a few feathers. Many speculated that Triple J aired the 'Hottest 200′ – the list of songs that came in at 101-200 – on air for the first time ever as a response to the backlash over 'Thrift Shop's crowning for 2013.
And then there was the Warmest 100 leak, a list of scarily accurate predictions put together by a pair of Brisbane IT experts who managed to crack a traceable code of votes submitted through social media.
Still despite a few missteps, the Hottest 100 remains an Australian institution.
"When you have commercial radio stations shamelessly lifting the Hottest 100 brand and countless online music sites analysing triple j and the Hottest 100 list, it's difficult to think of any other music media event that is scrutinised more heavily," says Scaddan. "It's iconic for a reason. We're proud of what we and the audience achieve every year with the Hottest 100."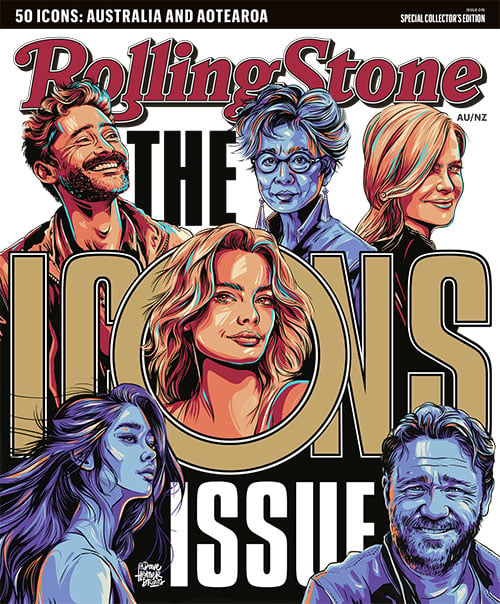 Get unlimited access to the coverage that shapes our culture.
Subscribe
to
Rolling Stone magazine
Subscribe
to
Rolling Stone magazine