Tone Deaf and Amrap are continuing in 2023 to ask music directors or presenters at some of the finest community stations around Australia to share their best Australian music finds discovered on amrap.org.au.
If you haven't got your music on Amrap, what are you waiting for? Community radio uses Amrap to source Australian music for airplay.
Anyone can discover all the great Australian music championed by community radio on the Community Radio Plus App, featuring the diverse range of community radio stations nationwide in one handy spot.
This week, PBS Music Director Firas Massouh contributes with a list of Australian music from community radio you should be listening to right now.
Love Live Music?
Get the latest Live Music news, features, updates and giveaways straight to your inbox Learn more
"Squid", the second single from RVG's highly-anticipated forthcoming album Brain Worms, is a masterclass in absurdist songwriting. With hypnotising, pulsating drive, the song imagines being a squid – "some hideous turquoise thing" – and stepping on a Tiktaalik, the extinct lobe-finned fish from the Devonian Age, the age of fishes.
Hmmm, what?! What Romy Vager is talking about here, I don't know. But if creatures from millions of years ago provide us with clues about the history of life, then perhaps it's worth digging deep into RVG's lyricism to work out what it is we have become. In no uncertain terms at least, Vager tells us, "Don't go back in time, it's not worth it." What we have become is too fixated on a past that doesn't warrant too much analysis, and perhaps what RVG is imparting in this amazing song is a wisdom about the importance of being in the moment.
Sampology and Charlie Hill – "Constant Call" ft Tiana Khasi
There's comfort in the chaos, as vocalist Tiana Khasi tells us on this fabulous track. Under the leadership of Meanjin producer Sampology, this trio with Khasi and drummer Charlie Hill evokes a natural harmony between machines, hands, and voice, and is a constant call to the coming together of mind, body and soul. One of two teasers out now from the forthcoming album by Sampology and Charlie Hill, this track is a wonderful example of the new wave of excellent bruk music coming out of Australia. 
Moody Beaches – "Counting Reasons"
Moody Beaches is one of my favourite bands. I loved watching them play as part of PBS Drive Live back in February. And just the other day, I took my 2-year-old daughter to see them play at an all-ages show. She loves them too. And this excellent song has been on repeat at home. The trio has released two other singles from their forthcoming album Acid Ocean, which I cannot wait to hear.
The Rookies – "On the Shoulders of Giants"
Alto saxophonist Greg Sher once told me this about his band, The Rookies: that it was an accidental band born from a love for jamming out jazz standards. But you would have to see them play to realise that, while these guys do indeed live in the moment, The Rookies do nothing accidentally and are certainly not a straight up well-tempered standards outfit.
A decade ago, the quintet of friends found their home in a weekly Wednesday night residency at The Rooks Return and recently celebrated both their 400th show at the Fitzroy bar whose name they carry, and the release of their first all original record Feed The Fire.
On this album, The Rookies hone in their response to injustice, inequality and exclusion with a necessary anti-reactionary message that demands nothing short of radical reform to our systems of power. Fusing post-bop and klezmer emotionality, the wistful track "On the Shoulders of Giants" sounds like a funeral march for great ideas that were never fully realised. And like the rest of the album, it is also a hopeful call to action.
Coda Chroma – "I'm Not Fighting It"
Coda Chroma's sublime third studio album, Dreamself, is an interrogation of self, set in an existentialist dreamscape, articulated so beautifully with evolved songwriting from Kate Lucas and immersive sound production by Damien Charles. Each of the album's ten songs invites you to explain what can often feel inexpressible; who you can be, and where you could go. "I'm Not Fighting It" is the album opener, setting the tone for an impressive musical work that may at times feel esoteric, all the while being universal.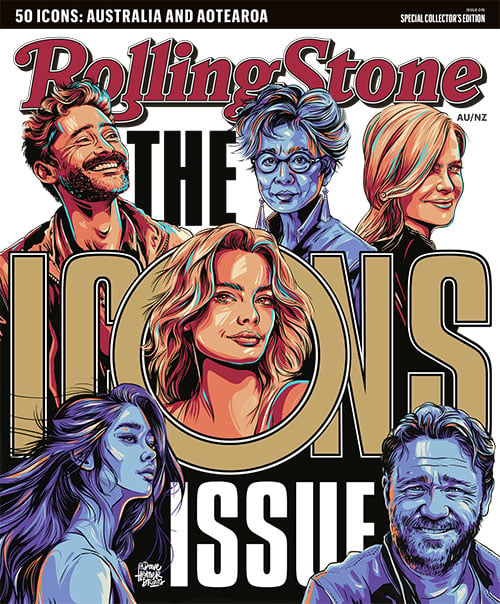 Get unlimited access to the coverage that shapes our culture.
Subscribe
to
Rolling Stone magazine
Subscribe
to
Rolling Stone magazine