Nothing has made me feel more old, out of touch and washed up than the rise of the new school rap.
I love hip hop, but I simply can't get into your Lil Pump's (but if you love him, he's about to tour Australia), Lil Xan's, Lil Yatchy etc.
I'm old fashioned, I think hip hop should be able lyricism and poetry; whether that's party anthems, political protest or self reflecting tracks, lyrics should be first and foremost, otherwise there are plenty of other genres that do melody and funk/swagger better. At least that's my perspective.
My views mirror those expressed in J Cole's 1985 'The Falloff' where he takes on the big brother persona and addresses this new school wave of hip hop.
J Cole not only addresses new school rappers in what feels more like a lecture than a diss track, but also people who actively consume the music.
"They wanna see you dab, they wanna see you pop a pill, they wanna see you tatted from your face to your heels/ And somewhere deep down, fuck it, I gotta keep it real/ They wanna be black and think your song is how it feels."
Love Hip Hop?
Get the latest Hip Hop news, features, updates and giveaways straight to your inbox Learn more
This isn't just a commentary on how hip hop may or may not be turning for the worse, but it explores the complex relationships with stereotypes, conformity and race.
Introducing YBN Cordae
I only just discovered YBN Cordae this week, but I have given his record The Lost Boy a really good listen. It's spectacular.
YBN Cordae has all the new school swagger and style that is widely popular now, but he can actually rap.
Fantastic lyricism, wordplay, rhyme schemes and flows. Everything the old school love and appreciate delivered with a new school sound and perspective.
Check out the very first song from his record 'Wintertime' below.
YBN Cordae – Wintertime Lyrics
Uh, ok
We all got skeletons in our closet from a shady past
Made me brag about my Mercedes, Jag
Going fast, made me crash
My ex keeps fuckin' up my car with her crazy ass
Lately, sad
Reminisce the times, please take me back
Aimin' for the top, I'm on target like a Brady pass
Did a show for 80 cash, and threw it in my lady bag
That was fuckin' Easy Money Sniper on my KD swag
Thought about quitin', I'm a Warrior, can't take a jab
Whoever said shit was easy forever was lied
I mesmerize, how simple decisions can jeopardize
When Martin Luther cheated and stared in Coretta's eyes
This is lyrical exercise, told my idols to step aside
My momma said I'm buggin', no need for the pesticide
Was waitin' tables, gave customers extra fries
Maya Angelou with accounts, I just let it rise
And hopefully my words never die
Wintertime and it's rainin'
Well shit, I don't be complainin'
Summer's cold, shit is dangerous
Man, I can feel the changes
Uh, try to take a walk up in my shoes
A nigga rappin' like I really got somethin' to prove
'Cause motherfucker I do
I climb hills, nigga was sleepin' on Nyquil
Paint a picture, vivid dog, on everything my life's real
Was just in college, strugglin' to get a nice meal
Made it out the gutter, then that's all because of my skill
All because the glory nigga, let me tell my story
I am not that nigga with potential, I am not a warrior
I was lost like Dory, but I'm finally found
Was addicted to this Xans to calm anxiety down
And I never would admit because society clowns
Any nigga with a problem, they can't quiet me now, nigga
Wintertime and it's rainin'
Well shit, I don't be complainin'
Summer's cold, shit is dangerous
Man, I can feel the changes
Know where you come from, it's easy to get where you're going
Yeah
Just keep digging 'til you find out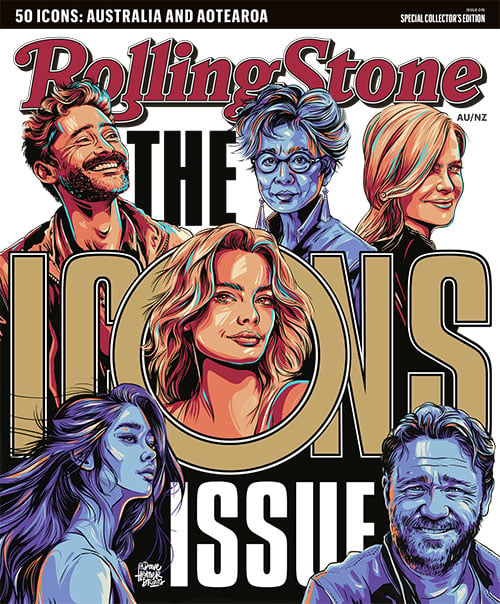 Get unlimited access to the coverage that shapes our culture.
Subscribe
to
Rolling Stone magazine
Subscribe
to
Rolling Stone magazine